Bomb threats affect schools across northern Va.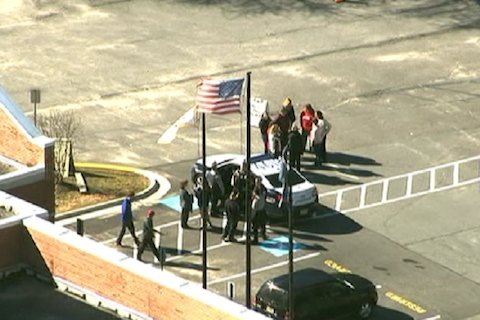 Seven schools across northern Virginia received bomb threats through recorded phone messages around 11:30 a.m on March 4. The schools were Bishop O'Connell High School in Arlington, Stone Bridge High School in Ashburn, Westfield High School in Chantilly, George Mason High School in Falls Church, Herndon High School in Herndon, and Potomac and McLean High School in McLean. McLean had also ended school early on Feb. 29 due to a bomb threat.
Bishop O'Connell, Stone Bridge and George Mason had temporary evacuations, where students waited at nearby schools until their schools were deemed safe. Meanwhile, Westfield, Potomac, McLean and Herndon continued with their school day as usual. After investigations, however, police discovered that none of the bomb threats were credible.
On the same day, several schools in New Jersey had received bomb threats. It still is not known whether these threats are related to the ones in Northern Va.
Fairfax County Public Schools (FCPS) released a statement on March. 4, specifying that the sources of the threats seemed to be "intended only to disrupt school operations." Schools were deemed safe for students to resume the day as normal.
Please see below for an update on today's bomb threats. pic.twitter.com/27aaCORQNv

— Fairfax Schools (@fcpsnews) March 4, 2016
However, some students express concern on how a person could get away with making a threat that jeopardizes the safety of a large amount of people.
"People were telling me how there was a supposed bomb threat and I thought, this would either be a really serious situation, or someone is just pulling a prank, and that's not really funny," junior Arun Bhattasali said.
The large number of schools in the vicinity of Jefferson that were affected by the threats put the severity of bomb threats in a new perspective for some Jefferson students.
"You hear about [bomb threats] in the news, and of course [they're] really upsetting, and then [I think], but I'm in my safe little bubble," sophomore Victoria Chuah said. "But then it happens somewhere really close, like someone's base high school and you [think], I'm not in a safe bubble, it could happen anywhere."