Men and boys— you're needed this International Women's Day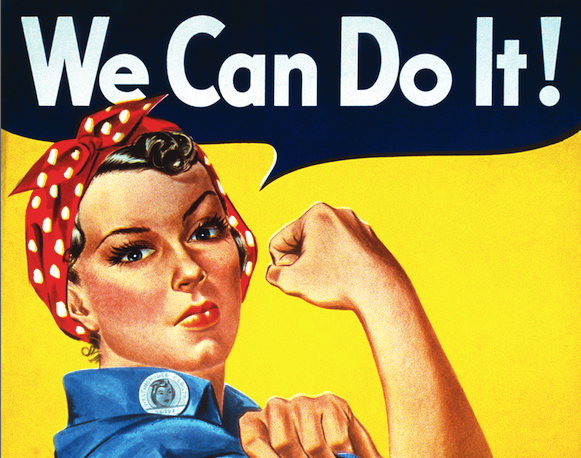 As we celebrate the accomplishments of girls worldwide, tell the women in our lives we love them and jam out to Beyonce's "Run The World," it's only fitting that we take a moment today to reflect on the global discussion that no one really likes to have— gender equality.
Both women and men around the world have made tremendous strides in the past few years alone to close the gap in regards to education, equal rights and equal pay between the sexes, including letting women take on new positions in the US military, encouraging more and more females to start their own businesses and speaking out on issues like sexual assault.
Yet, with International Women's Day, we must challenge ourselves to take a step back. We must look at what still needs to be done when it comes to providing equal opportunity for women and girls not just in our Jefferson community, but also our county-wide, nation-wide, and global communities.
The fact of the matter is, even today only 30 percent of all businesses in the US are owned by women. Though they make up roughly half of the constituency, females only make up just over 17 percent of representation in US congress. In fact, there are substantially more men in Chief Executive Officer positions with the name "John" than there are total women. Just let that sink in.
Women of color, trans and LGBTQ+ women in addition face cultural and societal hardships that may no longer exist for the majority of us, with African American women in the United States making 64 cents to a white man's dollar, and Hispanic women a mere 54 cents.
Men and boys— you are needed now more than ever. So let's talk. Let's talk about equality.
I challenge you to take a moment today to step back for a moment and think about how you can use your gender as a tool for women's equality, recognizing that you, too, have the power to fix this broken system. Though it would be wishful thinking to pretend that the major global issues for women that are faced today will majestically evaporate overnight with some positive thought, I do believe that attitude is everything when it comes to true social change.
So men and boys, take a moment today to talk to your mothers, your sisters, your girlfriends and stand in their shoes. Let them share with you their experiences, let them tell you what they feel still needs to be done.
Take a moment to show your peers that you, too, are ready to go to work in this on-going fight for progress on true gender equality.