Half a Freedom in Journalism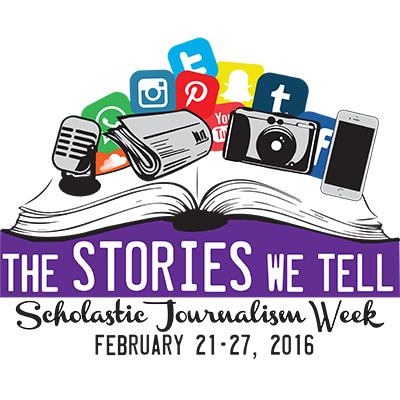 As a freshman, I selected my courses while keeping in mind the prerequisites for senior labs, the required computer science class, and the necessary additional STEM-related and Fine Arts classes. Because I hesitantly traded in my free elective for a computer science class, my passion for journalism wasn't expressed through the Journalism 1 class, but rather through 8th period TJ Media sessions.
I started training to become a staff writer through mandatory lunch sessions, absorbed by the concept of updating the latest news to the school community. I had once had a distorted view of journalism, believing that they only focused on the life-changing moments and the breaking news, but my opinion quickly changed. I found that it's also about taking candids of people doing what they love, getting opinions on controversial topics, spotlighting teams that have reached the acme of their success, bringing awareness to nation-wide issues, and mostly, raising school pride through our small and big accomplishments.
I could not have felt more satisfaction than as a staff writer. The first sigh of contentment comes from socializing and interaction with the members of the community through interviews and attending games and events. The second comes from finding complete solitude and satisfaction as I finish writing an article on a topic I believe in. The last comes from learning how to work around my schedule and prioritizing my activities. When I exit the TJ Media trailer with a new topic for an article, I feel tingles of excitement and mentally sigh a three sighs for the happiness I have reached through the involvement in tjTODAY.
On the contrary, I realize now that I have found a love for journalism, but I've only experienced half of what I could have for journalism through 8th period tjTODAY. I kept this realization at the back of my mind as I selected my courses for sophomore year and placed a checkmark next to Journalism 2. I found passion in writing freely with my own imagination on a blank document during 8th period. What excites me even further is that an 8th period contains half the freedom of a journalism class at Jefferson.