The Beat Blog: Breakthrough artist Szymon debuts album, three years after his passing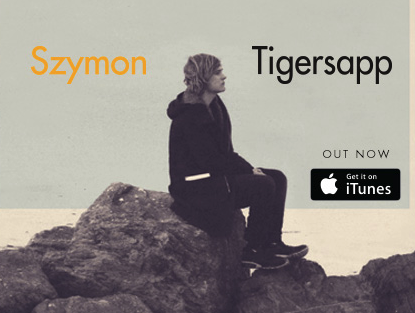 From just one play of his single "Golden," it was very clear that Szymon's sound was something special. What could only be described as rhythmic mellowed indie, the sound of Szymon Borzestowski in his latest album, "Tigersapp,"seems as if it could outlast time itself.
Yet Szymon Borzestowski isn't like just any other budding artist of 2016. Behind the ingenious "Tigersapp" lies a hidden but melancholy story– Szymon's story about a struggle with mental illness that eventually caused him to take his own life at the mere age of 23 back in 2012.
Released by the Borzestowski family on his behalf in August of 2015, "Tigersapp" has already taken the world by storm, offering a true lens to allow listeners to see from Szymon's perspective. He offers a fresh perspective on indie as a genre, with an album that highlights how truly special of a talent he was.
Szymon began work on the album at 18, but put the project on hold due to his struggle with depression. The Borzestowski family published "Tigersapp" on Spotify and iTunes, along with a playlist that Szymon left behind that supposedly influenced his album.
Though we may never see more from the late Szymon Borzestowski, I am confident that his magnum opus will find its way into indie classics. I found myself listening to the album with the goal of pulling out a few of my favorites for a private playlist, but found myself adding every song on the album.
Listen to "Tigersapp" in full here: