Top 15 of 2015: Women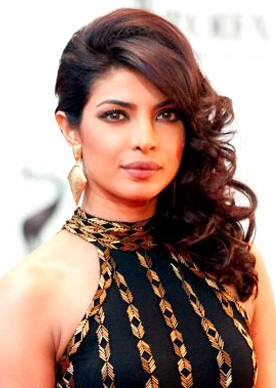 ---
1. Adele
---
Adele hadn't released an album since 2011, but has made the ultimate comeback with the release of her new album. 25, which came out in November, has dominated the Billboard 200 albums chart. Additionally, one of her hits in the album, "Hello" is still reigning as the #1 hit according to the Hot 100 singles chart. The music video for "Hello" set a record for number of views within 2 hours of release at 27.7 million views, and her success in the music industry is inspiring to all young females to pursue their dreams.
---
2. Amal Clooney
---
In December human rights lawyer Amal Clooney started a scholarship to help young Lebanese women. The Amal Clooney Scholarship will allow one Lebanese girl per year to travel to Armenia to attend the United World College (UWC) in Dilijan. Lebanon has a UWC National Committee that will run the selection process for the scholarship. They will select a female student based off of her academic excellence and interest in contributing to international affairs and human rights. "This scholarship will give young women from Lebanon the opportunity of a lifetime. Cross-cultural learning and studying abroad can be transformative," Clooney said while discussing the scholarship. Her work and recent initiative make her an amazing, accomplished, and inspiring woman.
---
3. Amy Schumer
---
Amy Schumer became well known in 2015 through working as a comedian, starring in Trainwreck and engaging in other projects. During the year, she also wrote legislation with her relative Chuck Schumer, a senator from New York, to increase gun control after a rise in gun-related deaths. Amy Schumer was inspired after a shooter killed two people and wounded nine others in a showing of Trainwreck. Regardless of your views on gun rights, it is inspiring to see popular figures, such as Amy Schumer, attempting to improve the lives of others through causes they believe in.
---
4. Angela Merkel
---
Angela Merkel, the Chancellor of Germany, has become a dominating political figure since becoming Chancellor, but especially since 2015 began. Through her leadership of negotiations that prevented the collapse of the European Union (EU) and the admittance of more than 570,000 refugees into Germany as of June according to the United Nations High Commissioner on Refugees (UNHCR), Merkel has become one of the most successful politicians leading a country today. Merkel's success as Chancellor has led her to become Time Magazine's Person of the Year, the first woman to be awarded the honor in 30 years. Merkel's leadership in the EU and her tolerance towards admitting refugees shows that she is a capable and successful leader, despite being a woman.
---
5. Aung San Suu Kyi
---
Aung San Suu Kyi, the leader of the National League for Democracy (NLD) in Myanmar, became a news figure once again after the NLD won 43 of the 45 contested seats in the Myanmar Parliament this year. Suu Kyi, the winner of the Nobel Peace Prize in 1991 for non-violently struggling for democracy and human rights in Myanmar, had been held under house arrest for 15 years by the military for her efforts. The constitution of Myanmar prohibited Suu Kyi from becoming President as she was the widow of a foreigner, but she said she "will be above the president," and force the president to implement NLD policies. Suu Kyi shows that although you might face obstacles, if you work hard enough you will eventually achieve your goals, as she did with bringing significant change to Myanmar.
---
6. Daisy Ridley
---
Nearly everyone who has seen Star Wars: The Force Awakens, has been extremely impressed by the new actress Daisy Ridley. Ridley starred in the highest grossing film of this year as Rey and did a perfect job of representing a strong female who is anything but helpless. Her character is very inspiring to girls as a reminder that they too can be strong and self-sufficient. It was also inspiring to see a female who was able to use the force and was an excellent pilot because nearly every Jedi and pilot was male. I think Ridley did an outstanding job of motivating girls all over the world to be strong young women.
---
7. Emma Watson
---
In 2014, Emma Watson gave an incredible speech at the UN promoting her #HeForShe campaign, which encourages both men and women to support gender equality. This year in January, Watson took the next step by launching "Impact 10x10x10". "It's about concrete commitments to change, the visibility of these commitments, and the measurability of them too," Watson said when describing her new project. This amazing woman, who is not only a talented actress but is also a UN Women Goodwill Ambassadors, is a great role-model and inspiration to people, especially girls, who want to make a positive impact on the world.
---
8. Female Presidential Candidates (Hillary Clinton and Carly Fiorina)
---
Hillary Clinton and Carly Fiorina are two of many 2016 Presidential candidates, but the only two female candidates in major parties. Both candidates, though, have shown that women can be just as successful as men in the world of politics, as shown by Clinton leading Democratic polls and Fiorina falling in the middle of the Republican race. Additionally, both females have combated sexist comments since beginning their campaigns, but have risen above the remarks to show that women can rise above cruelty and discrimination. These women show that females can face difficulties, but rise above them successfully, on the way to achieving their goals of being leaders.
---
9. Jennifer Lawrence
---
This year the well-known star of many movies including the Hunger Games series and Silver Linings Playbook, Jennifer Lawrence, was declared the highest-paid actress of 2015 by Forbes. Lawrence was also named an Entertainer of the Year by Entertainment Weekly. Her success and talent encourages young females to pursue their dreams even in industries, like the entertainment industry, which usually give preference, and higher pay, to males. Lawrence's role in the Hunger Games series, which ended with the Mockingjay Part II movie that was released this past November, showed female empowerment and encourages girls who watch this movie to aspire to be courageous and strong women.
---
10. Loretta Lynch
---
One month into the job as US Attorney General, Loretta Lynch began to prosecute officials of FIFA after revealing the world governing body of soccer was corrupted. Lynch started piecing together the case against FIFA years before when she was US Attorney for the Eastern District of New York, but waited to go public with her case of what she called "rampant, systemic, and deep-rooted" corruption. She has received praise for her tenacity in the FIFA case but also for her perseverance in becoming US Attorney General. Lynch became well known earlier in the year for the length of her Senate Confirmation hearings, which took five months, after a group of Senators refused to confirm her. Lynch shows that when you are inspired and motivated to accomplish something like she was, nothing can stop you.
---
11. Pardis Sabeti
---
When the Ebola virus disease (EVD) struck, Dr. Pardis Sabeti, a computational geneticist, worked in her laboratory to sequence genes from infected patients to determine the cause of transmission the disease. Dr. Sabeti was able to determine through this sequencing the EVD spread from human to human instead of in another form. This research was very important to determining initial steps to slow transmission of the EVD and Dr. Sabeti has been recognized as one of Time Magazine's 100 Most Influential People of 2015 for it. Dr. Sabeti's research directly aided the fight against the EVD, which according to the World Health Organization, has ended, as there are no more confirmed cases. Additionally, Dr. Sabeti continues to be a helpful face in the world of statistics through her role in Against All Odds and shows that science and math can be used together to tackle challenging problems.
---
12. Priyanka Chopra
---
Priyanka Chopra, the star of ABC's Quantico, has made headlines this year for being the first major Bollywood film star to also star in an American TV program. Chopra has also made headlines after pushing for both increased gender and ethnic diversity in the film industry. Chopra is involved in promoting girls' education in India, is a UNICEF goodwill ambassador, a United Nations Girl Up Champion and has fought for women's rights throughout the world. Chopra's success has not slowed her fight for diversity and equality. By continuing to fight for these things, she shows that it is important to fight for what you believe in, as eventually you will succeed.
---
13. Serena Williams
---
This year, Serena Williams won her 6th title at Wimbledon, in addition to the Women's singles at the Australian Open and the French Open. Williams came incredibly close to winning a tennis grand slam, when a player wins Wimbledon, the Australian Open, the French Open, and the US open in a year. However, in the semifinals of the US Open, Williams lost to Roberta Vinci, who then lost to Flavia Pennetta in the finals. Although she may have lost, Williams seems to view what happened as a good thing, "it wasn't a loss for me, it was a win and a learning experience," Williams says. Her positive attitude is inspirational and it allows us to learn from her when we experience failures.
---
14. Taylor Swift
---
T-Swift's music video to her hit song, "Bad Blood" was one of the best music videos I have ever seen. The video featured famous women and icons who all played different characters with different personalities personalities, which made it great. Its release in May broke a record with 20.1 million views within 24 hours of its release. This record was later broken by Adele's "Hello" music video, but Swift's song and video presented female figures in a powerful light, showing that women shouldn't be thought of as helpless but as strong.
---
15. US Soccer Women's National Team
---
This summer the Women's Soccer World Cup final match looked a little familiar. It was once again Japan versus USA, but this time the US women's team beat Japan with a score of 5-2, redeeming themselves after the loss to Japan in the previous Women's World Cup in 2011. The win for the US was more than just the glory of the title though; the team encouraged young girls to believe in themselves by launching a #SheBelieves campaign. Players on the team traveled the country to talk to young girls to tell them if they believed in themselves, they can do anything. They also challenged the stereotypical definition of a "girl", which was an amazing way for the team to use their stature for a good cause.