'How to Successfully Make A Comeback,' an album by Adele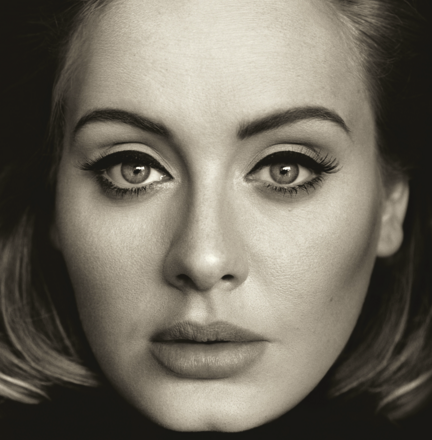 After nearly a 5 year hiatus, Adele is back. And, she wants you to know that, too. With the limited release of her latest album, "25," on Itunes, Amazon, Google Play and in select stores alone on Nov. 20, Adele is ready to make her own Taylor Swift-style debut— complete with a record breaking, chart-topping album to her name.
After the release of the first track on the album and her first single of 2015, "Hello," garnered nearly 160 million plays on Spotify and 500 million views on Youtube, it is now clear that Adele is ready to join the ranks with some of the top artists of our era, including Celine Dion, Mariah Carey, Beyonce and Swift.
Showcasing her stunning lower range with "Hello," Adele continues to impress with the other tracks of "25." Her melodies and lyrics carry something different than other female R&B artists of our era, and her charged lyrics make the listener mourn the loss of relationships they never even had.
That's power.
Yet it's clear with "25" that Adele evokes something that can't be pulled from a Beyonce number or a Taylor Swift album. She possesses a particular aesthetic that ties so seamlessly into her music, one would have no trouble believing that her life were a movie. This is expressed so beautifully in her second release off of the album, a live version of "When We Were Young."
In the video, Adele ends the track with a soft "It's a whole new me." She couldn't be more correct. Her latest album has converted me into a proud Adele fanatic, especially fond of the album's tracks "Send My Love (To Your New Lover)," "Water Under the Bridge" and "Love in the Dark." All her lyrics draw from experiences that listeners can relate to, and that's part of what makes her music so appealing.
In addition to the 11 tracks of "25," Adele has included three bonus tracks, "Can't Let You Go," "Lay Me Down," and "Why Do You Love Me." Consistently delivering with the first 11, it's no surprise that the three bonus tracks are worth buying the album for.
Although broke teens around the world may be mourning the fact that Adele has decided not to stream "25" on Spotify, I believe that more and more may be finding themselves in line to purchase the album, having heard both "Hello" and "When We Were Young." I, for one, am glad she's back. I excitedly await what's in store from her in the future.