The Beat Blog: Fall Days, an October playlist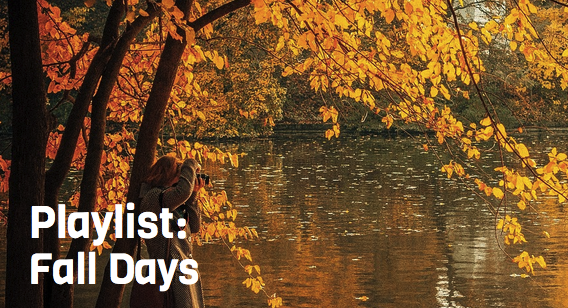 Hang on for a minute...we're trying to find some more stories you might like.
This week on the Beat Blog, we bring you the perfect mix of tracks associated with all things autumn. Featured on the Beat Blog playlist this week is singer-songwriter Ron Pope, who makes an appearance with "October Trees," off the album "Atlanta." Hailing from Georgia, Pope is primarily known for his single "A Drop in the Ocean," written in 2007. Pope's sound perfectly exemplifies all feelings of fall, as he references the New England cooler weather in many of his lyrics. While Pope's music is relevant year-round, as November and the holiday season quickly approaches, the Beat Blog will be featuring more seasonal artists in the next few playlists to come.