Pentatonix's latest album is aca-mazing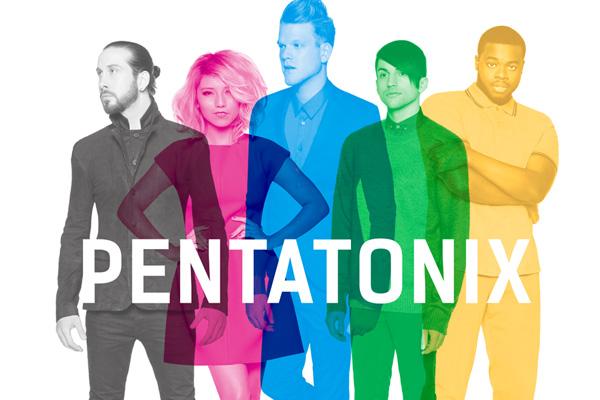 Pentatonix added a new chapter to the a capella history books with the release of their self-titled album on Oct. 16.  In the past, Pentatonix has broken barriers with their inventive and unique covers on classic pop hits.  However, "Pentatonix" represents a deviation from the group's usual style, with an emphasis on original songs as opposed to covers.  Though this twist was a huge risk, it paid off, and the album proved that a capella still has a rightful place in the music industry.
Though Pentatonix's latest album is composed primarily of original songs, the few covers included lived up to the group's standard of musical excellence.  The slow, soothing cover of "Where Are Ü Now" was distinctly different from the upbeat original dance track, but the sultry tones and harmonies gave it a haunting but beautiful feel.  Similarly, the group's rendition of Major Lazer and DJ Snake's "Lean On" was an intricate combination of powerful beats and stunning vocals, reminding listeners of Pentatonix's commitment to their roots.
Scott Hoying, one of the group's original three members, really stood out in "Pentatonix."  His strong lead vocals in "Cracked" contributed to the song's edgy, gritty feel, and his impassioned vibratos in "Light in the Hallway" brought its soulful lyrics to life.  Though Hoying took the lead for the majority of the songs on the album, other members of the group also thrived in their share of the spotlight.  Kirstin Maldonado's falsettos and runs in "Water" are a credit to her skills not just as a vocalist, but as an artist.  Her confidence and command over the song raised the question of why she doesn't take the lead in more of Pentatonix's songs, as she certainly possesses the capabilities and more.
To me, the song that stood out the most in Pentatonix's most recent album release was "Sing," as it brought out the best in each of its members.  Hoying once again masterfully powered through the ode to music, but the song also featured a rap from Kevin "K.O." Olusola, the group's beatboxer.  "Sing" was catchy, feisty and fun, and served as an anthem to everything Pentatonix has strived for since their origins on NBC's "The Sing-Off."
There is no shortage of pop music on the radio in the present day, but Pentatonix is revolutionizing the industry one song at a time with their innovative interpretations of traditional earworms.  Pentatonix's self-titled album exposes not only the group's ability to stand apart from their covers, but also their rapidly evolving musical identity.  There is still a niche in the industry for a capella music, and Pentatonix is quickly asserting their dominance in the field.