The Beat Blog: September Artist Discovery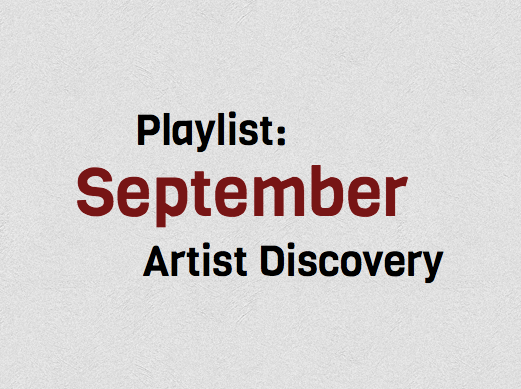 This week's playlist is a features mix meant for the discovery of great new artists. On the top of the list this week is singer-songwriter Jaymes Young, an artist who is best known for his single "Habits of My Heart," off the "Habits of My Heart" EP released in 2014. Since then, other mainstream artists have taken notice to its popularity with the release of several mixes and remakes by artists as renowned as Sufjan Stevens.
Another addition to this week's playlist is artist "The Japanese House," a budding U.K. artist who's work can be found primarily on Spotify and Soundcloud. It is speculated that the artist has collaborated or been influenced by Imogen Heap due to the similarity in musical style of the two musicians. The playlist showcases the single "Clean," but other albums can be found on the band's website.
So sit back and watch the September leaves fall— all well listening to and discovering your new favorite artists.