The Beat Blog: Late Nights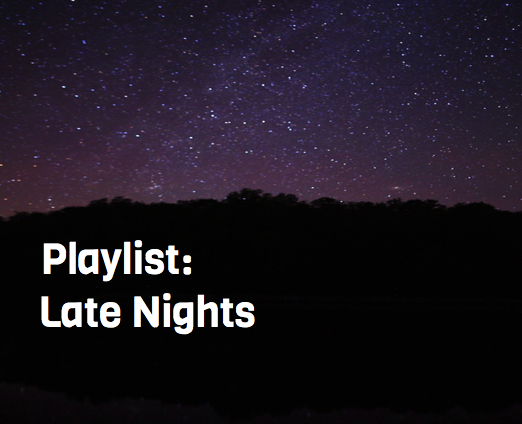 This week's playlist is a dedication to night owls everywhere. These calming melodies are soothing, thought-provoking and hand selected to relax through the later hours. We hope that you will be able to hone in your focus as you listen, digging deeper into the well-crafted lyrics these artists have to offer.
Highlights from this week's list include Sleeping At Last, a musical project by Ryan O'Neal. Authoring "Sun," a piece featured in the movie soundtrack of "The Fault In Our Stars," O'Neal has worked on several other pieces off the album "Atlas: Year One" that dig just as deep poetically and lyrically. For the full album, look here.
Also featured this week is singer/song-writer Andrew Belle, a Chicago-based artist who will be in concert in the Virginia area in October. Belle's album, "Black Bear," distinctly separates his tone from other similar songwriters, as he delivers with consistently meaningful lyrics with great sound. However, Belle's "Black Bear (Hushed)" reaches beyond what other singer/songwriters have been able to achieve in terms of tone.