Summer online HPE-10 students share their experiences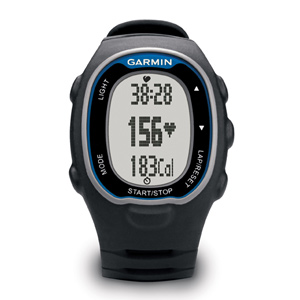 When most students think about their summers, "workout," "heart rate" and "fitness" aren't usually in their vocabulary.  However, for students taking health and physical education (PE) over the summer, these words are all too common.
Taking online Health and PE 10 over the summer is no small task.  Students fit a year of physical education into just over a month – from June 29 to August 3.  To monitor students' physical activity over the duration of the course, students are given Garmin heart rate monitors and watches.  Six days a week, they must complete "workouts" lasting 60 minutes with their heart rates in the target heart rate zone (135-175 beats per minute).  These workouts are uploaded to TrainingPeaks, an online site that computes the minutes spent in each heart rate zone.  Online instructors can look at workouts on TrainingPeaks and use the data to assign grades to students.
"Completing one hour workouts every day was a bit taxing at first, but it became routine later on," rising sophomore Saket Bikmal said.
The physical education course also has a health component.  In addition to completing workouts, students have Blackboard Collaborate sessions five days a week during which they meet with their online instructors and cover topics such as road rage, goal-setting and healthy eating.  Lessons are taught by an online FCPS PE instructor, who goes over key concepts via microphone and occasionally divides the online classroom into "breakout rooms" so that students can discuss their ideas in small groups.
"Meeting on Blackboard Collaborate every has had its glitches, but the software is overall a good meeting platform," Bikmal said.  "The technology has been used by my teacher very well to answer questions with polls and breakout rooms."
Driver's education is also fit into this one month time span.  Students take driver's education online through the Virginia Association for Driver Education and Traffic Safety (VADETS) in the form of ten modules.  Each module consists of three to four topics with a quiz at the end of each topic and a test after each module.  After completing all ten modules, students take the VADETS final exam that also counts as a midterm grade for the course.
Students were encouraged to work ahead during the driver's education program.  As module due dates drew nearer, the VADETS website began lagging and stopped displaying some of its content.  Working with this delay and instability was a challenge, especially with a new module due every day.
"The VADETS site would crash often, especially on due dates for modules," rising sophomore Nira Harikrishnan said.  "This made it seem impossible to complete the modules, and was very frustrating."
To wrap up the course, students must submit a final exam that demonstrates their aptitude for two different sports.  Students must show proficiency in one sport and competency in another, and convey this by creating two videos explaining the rules, history, and basic skills behind each sport.  Each video has to include demonstrations by the student of the skills needed to play each sport.
"I prefer making a video for a final exam, because I can learn about activities that interest me," Harikrishnan said.  "With a written final, I'd be stressing out over studying, but with the video final, I can make it my own."
Although Online HPE 10 appears to be a tall order, it is manageable with the right approach.  Students needed to utilize various study and time management strategies to ensure that assignments were submitted and workouts completed in time.  All in all, the course is an opportunity to develop a healthy lifestyle over the summer in order to carry it out during the school year, when physical education won't be part of the schedule.
"This course has helped me to schedule times to exercise and stay fit," Harikrishnan said.  "Now, I make sure I get at least an hour of exercise every day, and will try to keep it up during the school year."