"The Whispers" proves to have a surprisingly in-depth plotline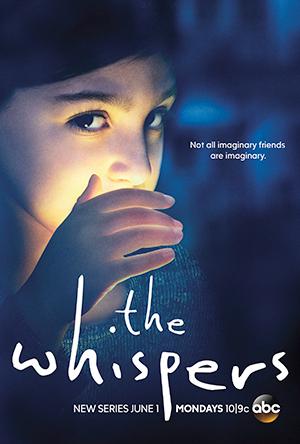 Little Harper Weil (Abby Ryder Fortson) stands facing the trees as the sound of childrens's laughter fills around her. She seems to be talking to someone, and her mother interrupts by calling her to lunch. Instead, Harper infuriates her mother by climbing onto the tree house and telling her she needs to "Come up and step on the x and then the game will be over." Her impatient mother agrees, but as she steps on the "x," the screws grow loose and Harper watches as her mother collapses on the concrete under her.
On June 1, ABC's new hit series "The Whispers" premiered. While I generally don't watch shows involving the supernatural related to children, the previews on ABC lured me in to preview the first episode. Before I knew it, I was hooked on the scene by scene drama of "The Whispers."
"The Whispers" centers around a supernatural force called Drill. A few kids know him as their imaginary friend, and they talk to him through the light in the ceilings. He is a force greater than all, which caused two children so far to attempt to kill their parents. It centers around detective Claire Bennigan (Lily Rabe), who is on the hunt for the mysterious Drill.
Although the first episode centers mainly around Harper and her family, the show itself centers around the Lawrence family, Wes (Barry Sloane), Minx (Kylie Rogers), and Lena (Kristen Connolly). Minx is under the influence of Drill, and knows about her parents' unhappy marriage.
From the first episode alone, tensions grew and set the stage for a perfect beginning to the season. The intensity of the show was just right, for on the outside "The Whisper" centers ordinary lives of pretty typical but tragic families. I'm definitely looking forward to seeing how the rest of the season develops after the first episode of "The Whisper."