"Supernatural" finale opens doors for dramatic next season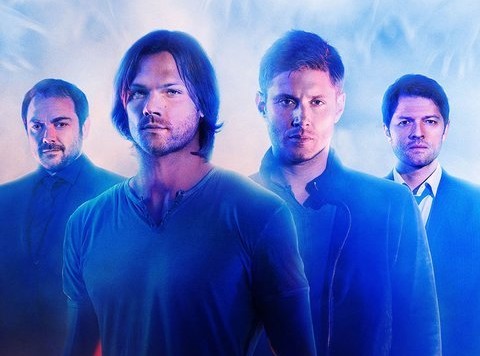 One of the longest running shows on primetime television, The CW's "Supernatural" has over 200 episodes and ten seasons, so its tenth season finale had a lot to live up to. With a season and a half plot line build up and a fan favorite making an appearance, the show runners set the stage for an epic closing to the show's first decade with "My Brother's Keeper."
Dean Winchester (Jensen Ackles) is out of control, barely able to control his murderous rage caused by the Mark of Cain, which almost influences him to hurt Castiel (Misha Collins) in the penultimate episode. Furious at both his brother Sam (Jared Padalecki) and Cas, he abandons their home, affectionately called "the bunker," to go work a vampire case after being called by a fellow hunter, Rudy (Robert Moloney) for help.
Meanwhile, after failing to kill Crowley (Mark Sheppard), the King of Hell, Sam must renegotiate with Rowena (Ruth Connell) in order to convince her to use Book of the Damned to release Dean from the mark, despite Dean's protests. She agrees, under the conditions that she gets freedom and keeps the dangerous and powerful book.
When Dean, in the heat of the moment during the hunt, lets Rudy die, he is forced to face his own behavior, which leads him to call on Death (Julian Richings) with an offering of homemade Tex-Mex. However, Death reveals the true history of the mark and why it can't be removed, as it is a symbolic lock on the Darkness, the evil that reigned before God created light. Dean and Death resolve to send Dean away and kill Sam to prevent him from coming after Dean, but Dean ultimately can't kill Sam and aims his blade at Death instead.
Unfortunately, Crowley, Castiel and Rowena are still blithely unaware of the true purpose of the mark, and band together to collect the ingredients and cast the spell, ultimately succeeding. This appears to break the seal on the Darkness, and an evil black presence is released and starts spreading, enveloping Sam and Dean.
The writing of the episode was not inherently weak. However, much of the information presented in the final episode had no tie-in to the rest of the season. All of the story arcs, including parallels with Cain, were simply dissolved. As opposed to a true climax of the season, this episode appeared to simply tie up the storyline of season ten and set up the storyline for season 11 in one fell swoop.
The acting, however, was on point. The most emotional point in the episode was Dean and Sam's heated conversation about the morality of their choices, leading up to Dean very nearly killing Sam. Bringing back Death was also a solid decision, as Richings's acting is strong and his character is a fan favorite.
While this episode did not succeed as well as others in this season, especially the 200th episode "Fan Fiction," it created a set up for a nail biting season 11 story arc that's sure to increase the suspense and drama.