Consider unique history courses to complete requirement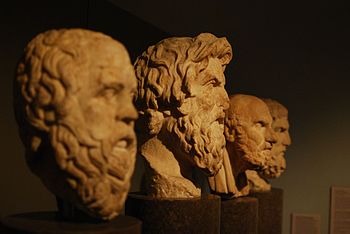 Admittedly, it takes a lot to graduate from Jefferson.
To graduate, students have to earn a "TJ Diploma" which includes an extra credit for computer science, design and technology, a requirement of calculus, three years of the same language, a senior tech lab, a fine arts credit, an extra year of history, and a personal economics requirement, for the class of 2017 and beyond.
With all these extra checkboxes, it is unsurprising that many Jefferson students opt to take classes over the summer. While this choice is often practical, it is not the best course of action for every single case.
Among the aforementioned extra classes, there is one in particular that ought to be taken at Jefferson and not crammed into the summer. That credit would be the additional history credit.
Students often complete this requirement before ever setting foot at Jefferson. During the summer prior to freshmen year, a large portion of students already fulfill their credit via the World History and Geography 1 summer course. Other students take this course during their freshmen school year online or during the summer of freshmen year. Of the few remaining students, most choose to take "The History of Science" semester course and another semester of history.
However, taking history online or over the summer is not only unhelpful, but it is a waste of the resources that the Jefferson community has to offer.
Unlike most public schools, Jefferson offers a wide variety of unique and interesting semester history electives, any of which can go to fulfilling the history credit. For example, classes including, Religious Studies, Inquiry Into Ideas (Philosophy), Law and Society, Anthropology, and Psychology all offer important and interesting content. Unfortunately, these courses often don't make it onto students' radar.
The lack of significant student interest in these courses is disappointing. Jefferson is a school geared towards science, technology, engineering and math (STEM), but it also features one of the best humanities programs in the state and nation. Classes like religion, law, and philosophy simply aren't offered at the level of rigor seen at Jefferson in base schools. There are several reasons for choosing to take these courses.
First, any of these classes will assist students in their normal history courses, including World History and Geography 2, Advanced Placement (AP) U.S. History (APUSH), and AP Government. Additionally, they provide valuable additional insight into history and go a long way towards broadening students' horizons.
Second, taking World History and Geography 1 online or over the summer is not nearly as beneficial. Having several thousand years of human history crammed into one month means that a century is covered in about a day. It goes without saying that student recollection after the course is pretty spotty. From a grade point average (GPA) standpoint, World History and Geography 1 is not a weighted course, whereas Jefferson history courses all receive a 0.5 weighting. Even from a grade standpoint, taking two semester courses at Jefferson is more beneficial.
Finally, it is important for students to seize hold of the opportunities offered at Jefferson. Even students that have no plans to ever go into the humanities will benefit from these courses. The lessons learned in a focused course such as Philosophy, Religion, Law, Psychology or Anthropology last far more than a semester. These lessons don't just fade into oblivion, never to be touched again after returning the course textbook.
These lessons last a lifetime.
Leave a Comment