Into the Woods has mixed reviews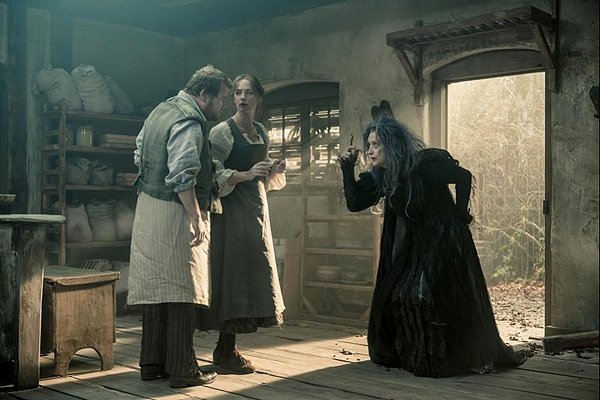 Compelling, witty, and magical, "Into the Woods" brings a new and exciting twist to a classic fairytale story.  Based on the Broadway musical written by Stephen Sondheim and first performed in 1986, the movie version premiered in cinemas on Dec. 25.
"Into the Woods" centers on the story of a baker (James Corden) and his wife (Emily Blunt), and their wish to have a child.  Unexpectedly, a witch (Meryl Streep) appears and proclaims that in order to have a child and break the curse placed on their family, they must collect a series of items: a cow as white as milk, a cape as red as blood, slipper as pure as gold, and hair as yellow as corn.
During their quest, the baker and his wife cross paths with many familiar fairytale faces, including Cinderella (Anna Kendrick), Little Red Riding Hood (Lilla Crawford), and Rapunzel (Mackenzie Mauzy).  What ensues is a musical journey of wishes, wonder, and adventure.
Viewers, however, have taken different stances on this translation from musical to movie.
"I've always loved the song 'I Know Things Now' and the singer for Little Red Riding Hood was amazing.  All of the singing in the movie was flawless," freshman Anyesha Majumdar said.
Despite many positive comments, the constant replacement of dialogue with song throughout the movie was both admired and frowned upon.
"The characters never talked normally – the whole movie was a song!  I would have liked the movie better if there were songs at certain parts instead of everything being sung," freshman Shriie Ganesh said.
Though the incessant singing detracted from the overall movie quality for some, the plot did not fail to communicate powerful themes of family and friendship. Both musical and movie lovers admired the characters' decisions to overcome their fears and pursue their happy endings together. One such decision that defines the movie involves the baker's hesitance to be the father he never had.
"My favorite part of the movie was when the baker decided to do his part and not let his son grow up fatherless," freshman Shriie Ganesh said.