Ella Henderson astounds with powerful vocals in 'Chapter One'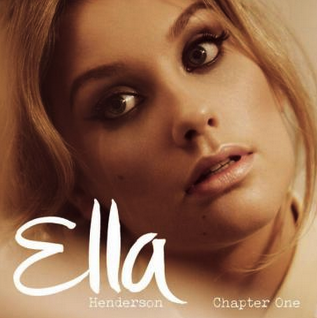 Today's music industry is often dominated by electronically produced beats and jarring bass lines that all but drown out the singer's voice. Live performances follow a sad pattern; many turn out to be totally underwhelming, as autotune creates unrealistic expectations that are shattered on stage.
That's why we were pleasantly surprised – outright astonished, in fact – when Ella Henderson's voice hit the airwaves.
At just 19, Henderson is a rising star from the United Kingdom. Although she has been singing since she was very young, she didn't start worldwide conversation until she performed on "The X Factor" in 2012. Henderson's exit from the show was shocking and controversial for many, as public votes narrowly edged her out in favor of contestant James Arthur. Nevertheless, "The X Factor" was enough for Henderson to garner deserved support and attention from both the public and celebrity figures.
Henderson released her debut album, "Chapter One," on Oct. 13, 2014, and the album was preceded by singles "Ghost" and "Glow." She debuted at No. 1 on the U.K. charts, but it wasn't until very recently that Henderson started taking U.S. radio stations by storm. To date, "Ghost" has spent 12 weeks on the Billboard Hot 100. Currently at No. 22, this masterful composition is still steadily climbing the U.S. charts.
We can find little fault with "Chapter One." Henderson's catchy pop tunes show off her spectacular vocals, yet each song is distinct and does not devolve into the predictable melodies that so often plague mainstream pop songs. Henderson demonstrates her prowess as a musician through not only her powerful voice, but also her creativity as a songwriter.
"Ghost" is clearly the most well-known track at the moment, but by no means is it the only one worthy of praise. "Yours," the album's third single, is a stirring ballad that allows Henderson's expressive voice to soar above simple piano notes. The somber "Five Tattoos" is another masterpiece, as is the upbeat "Mirror Man."
Each track on "Chapter One" certainly has the potential to become a hit single in both the United States and the UK, as Henderson soulfully pairs her strong vocals with meaningful lyrics that tell a story to the listener. In one of her more confessional tracks "All Again," Henderson sings with her "heart wide open" about a love gone wrong. Although her story seems like a cliche one, the powerful chords of the song are what make it so unforgettable.
It's also quite comforting to know that Henderson can always deliver, whether she's in the recording studio or singing live before screaming fans. Since she rose to fame through an established singing competition, the same one responsible for the creation of megastar pop groups One Direction and Little Mix, Henderson's sound has never been autotune based. It is because of this natural quality that each of her songs sound so rich and so true, often rising above other Billboard artists like T-Pain and Kanye West who use more artificial elements in their music.
It is clear that "Chapter One" is truly just that, a beginning for Henderson's successful career as a musician. She has the vocal ability to follow in the footsteps of artists like Adele or One Direction, if she should choose to continue producing music of as high quality of her first debut album. After "Ghost" made American Top 40, fans everywhere are excited to see more from her- the world is wide open for Ella Henderson.