Fall Out Boy's new album shows band's evolving music style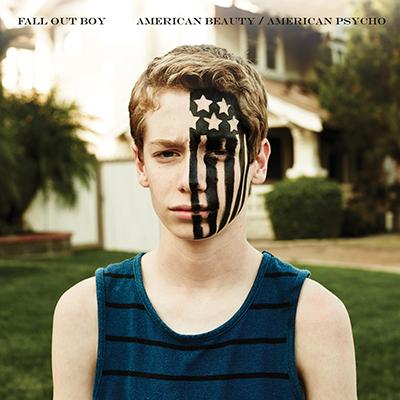 After several singles were available on iTunes and YouTube, the new Fall Out Boy album, American Beauty/American Psycho, was officially released on Jan. 20. A lot of people were critical of the new type of music, yet one of the hallmarks of great bands is being able to evolve over the years. With this sixth album, Fall Out Boy has shown that they aren't going anywhere.
The album opens with "Irresistible," a song that features a trombone solo for the introduction and an incredible beat of drums and guitars throughout. The second track, which gained the album its name, shows a mix of the old Fall Out Boy with the new and allows fans to see how they are evolving while maintaining their roots.
"Centuries" and "Uma Thurman" follow. Although the previous of the two was released in last September, both of them have become immensely popular among fans. Both of them have the pop culture allusions and references that the band is known for. While "Centuries" contains a sample of the song "Tom's Diner" by Suzanne Vega, the latter alludes to Uma Thurman and "Kill Bill" are easily recognizable from the classic TV show "The Munsters." Even "American Beauty/American Psycho" samples Motley Crüe's song "Too Fast for Love." At least the Fall Out Boy roots haven't changed even with their evolving music styles.
The next songs, "Jet Pack Blues," "Fourth of July" and "Favorite Record," while some people think are lacking in the vocals, have an amazing structural depth and instrumentation as well as differentiation in pattern and pitch between the many iterations of the repetitive wording. And finally, the last two songs "Immortals," which was featured in "Big Hero 6," and "Twin Skeletons (Hotel in NYC)" both share the expansive musicality of those before them.
Overall, Fall Out Boy's sixth album has perfectly molded modern music and recording techniques with their pop culture allusions and band's personality. All of the songs include their guitars, drums and bass, and also new methods they picked up for this album. Fall Out Boy has proven once again that they can evolve into the new music tastes of the world while maintaining their foundation in raw rock sounds. As some legends say, "American Beauty/American Psycho" is an album that will be turned to gold and remembered for centuries.