Homecoming week shouldn't fall on religious holidays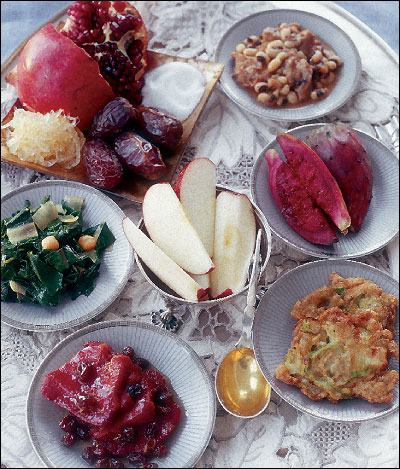 Every year, students across all grades at Jefferson participate in the festivities that surround Homecoming. Whether it is the money wars, Musical Extravaganza (MEX) or simply the spirit days themselves, each and every student participates to the extreme in a show of celebration and spirit. This year, however, some students will unfortunately be missing a portion of the festivity for a holiday of their own.
One of the most important Jewish holidays, Rosh Hashana, or the Jewish New Year, lasts from Wednesday, Sept. 26 through Friday Sept. 28. As a result, some students will be forced to leave behind their school spirit and instead attend services at their synagogues. I, for one, know that I will.
Finally being a senior, I couldn't wait to wear a toga and win Homecoming after three years of being at Jefferson. It seems unfair that my faith needs to get in the way of something that I have waited so long to take part in. I won't be able to watch MEX. I won't be able to participate in several pep rallies. I won't be able to show off my senior pride. It just doesn't seem fair.
I find it odd that the school could schedule such a main event on a week that many students will have to miss for religious purposes. Jefferson is full of diversity. There are people from around the world, with several religions and beliefs, yet the school cannot recognize that placing such an important event on a week when one of the most important holidays of one of these religions occurs is inconsiderate.
Of course, it seems silly that the school would change Homecoming around every holiday that a student might recognize, but in the past this has never been an issue. I recognize that there are a lot of religions and that the school cannot move Homecoming festivities around all of them, but once again, this has never been an issue until this year.
Overall, Homecoming is a week that I look forward to all year. And in this final year at Jefferson I wanted to take part in every aspect of this festive week. It seems unfair that I need to decide between my faith and a once in a life time experience for my final year at Jefferson. Both of these events are something that I look forward to all year, and if we are talking about the togas, for four years, yet I have to give up one for the sake of the other.