tjTOMORROW: Rice University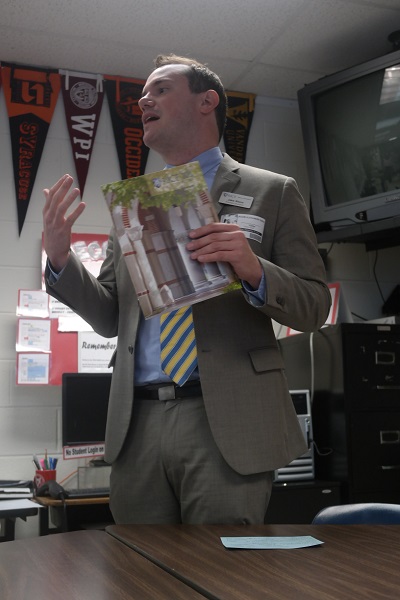 Name: Rice University
Location: Houston, TX
Freshman Class Size: 948
Strong Programs: Pre-professional programs (especially pre-medicine), study abroad programs, undergraduate research
Representative: Jake Sisco  713-348-7423, [email protected]
Rice University is a university in the heart of Houston, TX, one of the fastest-growing cities in the country. Rice is known for its unique residential college system, in which students are placed in a college prior to orientation that is considered a "microcosm" of the school as well as Rice is its baseball team in addition to its academics, which have gained it a place in the top 20 colleges in the country, according to U.S. News and World Report.
During the information session on Sept. 16, representative Jake Sisco discussed the programs available to students through Rice's five schools of study, and the way in which students navigate schools. Although students apply to one of the five schools, generally it is very simple to switch back and forth between or double-major across schools.
Additionally, Rice has a large focus on undergraduate research, more so than many other universities of its size. Rice has several institutions for research, and the small sizes in almost all of the classes offered present opportunities for research throughout all four years. Rice also offers scholarships for undergraduate research. These opportunities are ideal for Jefferson students, who have been doing high-level research during high school.
The final part of the presentation was dedicated to Rice's unique student life. Rice offers the "residential college system," in which students are randomly placed in one of eleven colleges for four years. This system fosters multi-grade relationship and creates a system of intramural sports and college-competition activities that is reminiscent of Jefferson Homecoming.
Rice has opportunities that are hard to find in larger schools. The small class sizes and residential college system foster student relationships with professors and graduate students. Rice's pre-medicine program has over a 90% acceptance rate into medical school. It is also located in a city with opportunities for every scientific field from aerospace engineering to biotechnology.