How to Save Money at Prom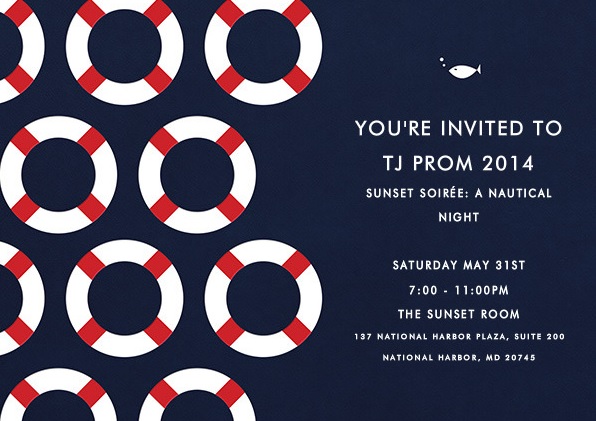 With Prom just around the corner, seniors have been agonizing over the details and luxuries that come with Prom–including the high pricetag. Seniors have been experiencing the preparations for Prom and making several appointments and reservations for months now. For both seniors who are late in preparing and underclassmen for future years, here is a list of some of the best ways to save money for Prom:
8. The Tux.
Tuxedos are a Prom staple, and rightfully so. Prom is a once-in-a-lifetime occasion, and students like to look good for the special night. However, most tuxedo rentals cost upwards of $150, and that's just including the suit, bowtie, and vest (or cummerbund). Often times, rental tuxes can be ill-fitting, making spending the money even less worth it. For boys who would like to save a few dollars, it doesn't hurt to opt for a suit. The only visible differences between suits and tuxes are that tuxedos have satin lapels and a satin stripe on the pants–things that are not normally seen by the average human being. Most boys have plain black or dark grey suits that are much more fitting, and buying a matching vest and bowtie (that you can keep!) for less than a total of $100 will make you look classy and stylish, all while saving money!
7. The Dress.
Prom is all about the long, elegant gowns. In the past couple of years, we've seen some trends emerge–high-low dresses, backless dresses, beaded dresses. Many girls love having a little (or a lot!) of bling on their dress, from rhinestones to beads. But this comes at a pretty hefty price, and most girls will be looking at dresses which cost in between $200 to $400. It's a pretty high pricetag for a dress most girls won't ever wear again. If you want to save money and are looking at an expensive dress on a retailer's website, try going to a more affordable option or website. Beware of the scamming websites located in Hong Kong or China, but sites like Etsy have honest tailors and dressmakers selling gowns in the latest fashions at a cheaper price. While it may be scary, you can find some true, reliable gems on Etsy.
6. The Nails.
If you must get a mani-pedi (no judgment here, Prom is certainly a special occasion!), you can find coupons on Yelp! and LivingSocial for nail salons where you can get discounts on certain packages, including mani-pedis. If you don't want to spend the money, you can always get your friend to do your nails, or do them yourself using nail polish from the store.
5. The Make-up and Hair.
Again, many girls vary on how they want their make-up and hair done for Prom, and if they want to get it done as a salon, by their friends, or by themselves. If you want to go to a salon, you can again find discounts and deals on Yelp! for salons. For the First Impressions salon in Fairfax, there's a deal where you can get $65 worth of treatment for $50. You can also get it done by a friend, or do it yourself, with curling irons and bobby pins from home. If neither you nor your friend are very good with make-up or hair and you don't want to spend money at a salon, there are many students at Jefferson and other schools who will be able to offer the services, and at much lower prices (around $15-25).
4. The Ticket.
As Jefferson students, we're fortunate enough to go to a school that doesn't charge money for tickets–outright, at least. Prom tickets are included in our senior dues, which allows us to enjoy our special night without having to pay hefty, $50+ fees for Prom tickets, like at other high schools. However, if you're bringing an underclassman or a student from another school, you will have to pay $75. It's a lot of money for one person to pay, so offer to split the cost–while you're not exactly saving money, it alleviates somewhat of the burden from one person.
3. The Limo.
If you want the best limo deal possible, browse dozens of websites! There are many reliable limo services in this area, with a vast range of prices. Book with a limo service that offers a Prom package. If you want a more fun, cheaper transportation option, go with a party bus! Party buses can be incredibly fun, hold a lot of people and be much cheaper than limos.
2. The Corsage and Boutonniere.
You can get a corsage and a boutonniere from any florist, but getting a matching set from the same florist may make it cheaper. Some florists have package deals for Prom and Homecoming corsages and boutonnieres where you can get a discount, and you can make sure both of them match correctly and use the same color, size and type of flower, greens and ribbon.
1. The Dinner.
Dinner is one of the most expensive parts of Prom, and it is traditional that the male pays for both himself and the date. If you want to alleviate this costly burden, have each person pay for their own meal (unless one person really insists, of course). Additionally, many restaurants such as The Melting Pot have great, prix-fixe menus for Prom night which offer great deals for the whole group!