GSA welcomes guest speakers for LGBTQIAP education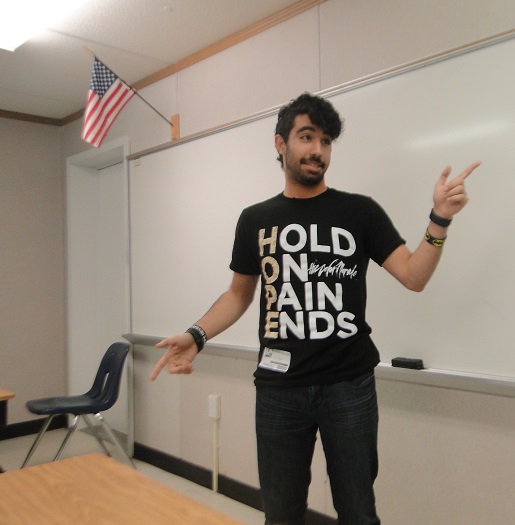 On April 30, the Gay-Straight Alliance (GSA) welcomed four guest speakers from George Mason University, Jess Sturges, Ashkan Abousaeedi, Andy Johnson, Emily Swain and Liz Vana, to discuss common issues that gay students face in high school. The presentation, entitled "#queerthings," was a part of the Johnston Project, which was created by Sturges in order to add lesbian, gay, bisexual, transgender, questioning, intersex, asexual, pansexual and polysexual (LGBTQIAP) education to high schools, where it is virtually nonexistent.
"It turns out that we were the trial run of the project, so we discussed the specific needs and desires of our school and our GSA," senior Sarah Brooks, vice president of GSA, said.
The presentation touched on topics for those under the LGBTQIAP umbrella, such as coming out and joining the LGBTQIAP community, as well as topics for straight club members who wish to be better allies.
"Not only is it important to discuss that from a bullying standpoint, it's also good information for teens who might feel uncomfortable or be questioning their sexuality or gender identity to hear about," Brooks said.
Another advantage of having college-age guest speakers come to the club is that they can easily relate to the students while still being role models.
"It is really good to see members of the LGBTQIAP community that are where we will be in just a few years," junior Andrea Donate-Perez, president of GSA, said.