Olympics should be more than just domination by one country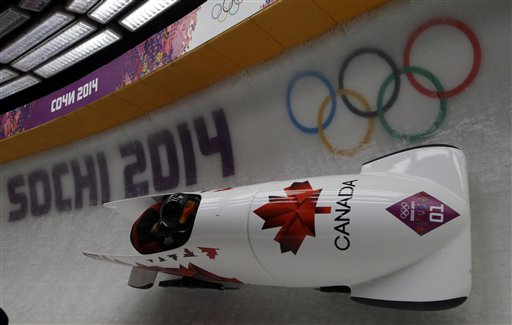 With the 2014 Sochi Winter Olympics in full swing, the medal tables are being taken over by the usual group of countries.  Russia, the United States, Canada and Norway along with a couple others have won the most overall medals as well as the most golds.  While none of the Olympians who have medaled do not deserve it, there is something to be said for when the underdogs win.  Perhaps more important than winning is keeping in mind the spirit of the Olympics and supporting the less successful countries.
When it comes to Olympic competitions, there is a huge difference between rooting for a team and wishing for dominance.  Certain events – such as figure skating for Russia and half pipe for the U.S. – have a tradition of being won by certain countries.  For those athletes, it's about carrying the legacy of a country's past Olympians.
For example, Russia has won five of the six most recent gold medals in the pair figure skating competition.  When the Chinese upset the Russians during the 2010 Vancouver games, the reaction was more total surprise than congratulations for the Chinese pair.  The Russians have proven themselves to be quite adroit at figure skating, but that does not mean they are the only country capable of the gold.
To wish for total dominance by one country is not sportsmanlike.  Hoping for the Americans, Canadians, Russians or any other country to win every single event is unnecessary.  Referring to a silver or bronze medal as a loss because the country was expected to win gold undermines the high performance of the athlete from both that country and the winning country.
Although he did not place this year, half pipe snowboarder Shaun White exemplifies this.  With two gold medals under his belt, he is in no position to be upset about getting fourth place this year.  He seemed to take it well, but Americans were outraged at his failure to medal.
To wish for complete dominance is not within the spirit of the Olympics.  The Olympics unites countries from around the world that don't normally get along.  Seeing American, Russian and Chinese athletes compete and live together for a few weeks highlights the similarities of the people that are often overlooked by political agendas
Root for your country, show your spirit.  Allegiance and patriotism is a great thing, but just remember that a country does not have to win at everything or nearly everything in order to remain great.  Some of the greatest moments of the Olympics come from those unexpected, little moments.  Love your country and remember to root for the underdog Jamaican bobsledders if things don't seem to go your way.