Sophomores relocate their lounge space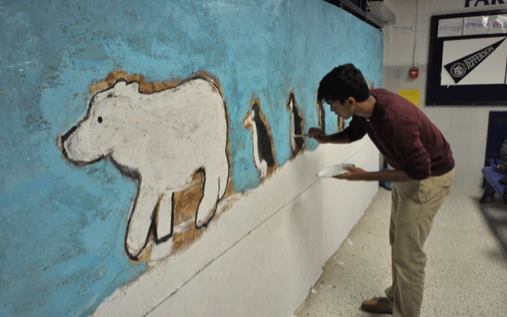 Due to the construction going around all around school, it has been becoming harder and harder to find any room in the hallways during the mornings, lunch, and in between classes. This problem has exasperated the issue of space for sophomores in their usual hangout around Gym 2.
Numerous students and faculty members have been complaining about the overcrowding caused by sophomores outside of Gym 2, making it harder to get across. Also, starting next year, hallways near Gym 2 and the JLounge will be closed for construction.
As a result, administrators decided to create a new Sophomore Lounge in the hallway outside the old office with hopes to gradually move the sophomores from the Gym 2 area before they are forced out.
"The new lounge feels a little bit secluded from my classrooms, but I like the amount of bench space there and the TV," sophomore Shreya Mandava said. "I hope more sophomore utilize the space."
Currently, many sophomores don't like the new space because it seems smaller and more out of the way. However, the sophomore class council has been working with students to make the lounge a more favorable place by adding places to sit and relax in addition to painting the walls.
"Right now it doesn't seem very welcoming, but hopefully painting it will attract more students," secretary Sophia Moses said. "This is like our version of the JLounge!"