#SaveReggae compiles classical Jamaican songs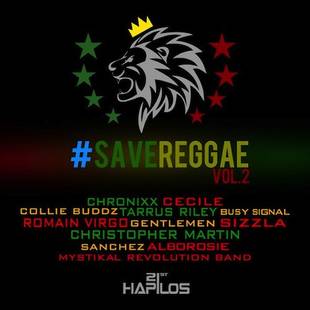 In the reggae empire today, artists like Snoop Dogg dominate. But their music isn't truly reggae, it's the Americanized studio version of the classic Jamaican art form.
On Dec. 10, the third album of the series "#SaveReggae" was released. The album was a pleasant throwback to the more traditional reggae tunes.
The opening track, "Over One" performed by Ce'Cile was strong vocally and reminiscent of the electronic dance beats that reggae was once known for. "Champion", sung by Chronixx, put Rastafarianism back into the art form, turning the track into an almost soulful song about Jah.
"Reggae Love" by Dre Island was more rocksteady than reggae, adding a varying mix of Caribbean harmonies to the album. Sung in Patwa, "Island Breeze" held on strong to its Jamaican roots, with a Garnet Silk-style upbeat tune.
The only major disappointment on the album was "Reggae Road Block" sung by Christopher Martin. Martin sounded like a Justin Bieber cross latino singer with a childish voice that didn't truly embrace the reggae spirit, but his song was still a commendable first attempt for an American rapper.
The album also featured the vocals of Tessanne Chin, a Kingston singer, who has recently risen to popularity through the hit TV series, "The Voice." But the song wasn't reggae – it was Chin singing pop. Although the song proved that Chin is truly capable of making great music, a more Jamaican-style song would have strengthened the focus of the album.
All the songs were lyrically sound – one of the trademarks of reggae music. Some of the lyrics addressed real life issues and problems in Jamaica such as the increasing rate of murder and crime on the streets while others experimented with buoyant island lyrics.
With strong vocals and a steady Caribbean rhythm, "#SaveReggae" is a strong attempt at showing the world that the Jamaican-born art form isn't dying yet.
Leave a Comment