Spencer decides to retire from Student Services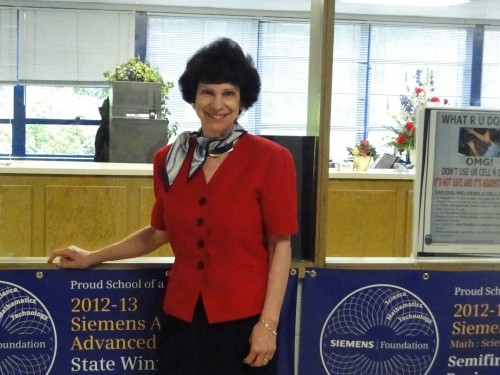 Counselor Alice Spencer 's lively walk signals a woman on a mission. No doubt, Spencer has a student-related loop to close, but as of this month, she will be taking her retirement.
Spencer made this decision because she has had the equivalent of two freshman-to-senior cycles and thought it was a good time to leave.
"My very first freshman class graduated college, and my son also graduated from college. It felt like a good time for me to 'graduate' from being a counselor," Spencer said.
Spencer's favorite part of being a counselor was working with students and establishing relationships with families. She enjoyed helping students make decisions, appreciate their abilities, understand their options, and think positively.
Her favorite experiences during her time at Jefferson were the annual tjSTAR symposia.
"It was very fulfilling to see freshmen at the end of the year present their research projects. They accomplish more than they think is possible," Spencer said.
Spencer will be missed by many of her students because of her willingness to listen to students.
"Mrs. Spencer has always been there for us. She is so kind and always listens to what we have to say," sophomore Sanjoli Agarwal said.
Following her retirement, Spencer has plans to pursue many of her hobbies, including swimming, walking, reading, playing piano and joining book clubs.
"I look forward to spending time with family and friends, volunteering, and expanding my repertoire of hobbies."
Spencer also has plans to go to the Bryce and Zion national parks in Utah.
"I have always limited my vacations to the summer because of work," Spencer said. "I look forward to going on trips in other seasons."
Leave a Comment