Deep Purple returns with 'Now What?!'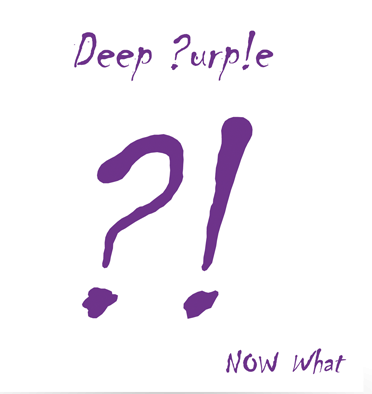 After 7 years off the radar, English rock band Deep Purple has reunited to release its new album, "Now What?!
"Now What?!", which came out on March 29, starts off promising. A Simple Song has a very classical feel: a simple chord progression introduces the song before a melody appears. As the guitar solo ends, Gillan begins crooning softly. Just as the listener settles into the calm and slow mood of the song, a dynamic shift that Beethoven could have written drops as the guitars turn up the distortion and slide into the high energy rest of the song.
A Simple Song sets a high standard for the writing that is unfortunately missed by some of the other songs. In fact, a lot of the keyboard work didn't sound very good. Out of all the instruments, though, I think Ian Paice deserves the MVP award. He drums with an unexpected amount of energy, considering he's recently turned 64.
There are lots of times in the album where it seems like there's no bass player. A combination of poor mixing in the low end and writing that makes the bass part too similar to the guitar part makes it very difficult to hear Roger Glover. Producer Bob Erzin also chose to let Airey emulate too many sounds with his synth – like the cheap and fake sounding strings in the intro to Out of Hand. It would have sounded much better with a real strings set, and there's no way a band like Deep Purple couldn't afford session musicians.
Overall, it was still a pretty good album. I think it'll be a critical success, and some songs might even get played on the radio, but I don't see it becoming very popular.
(This article originally appeared in the May 17, 2013 paper.)