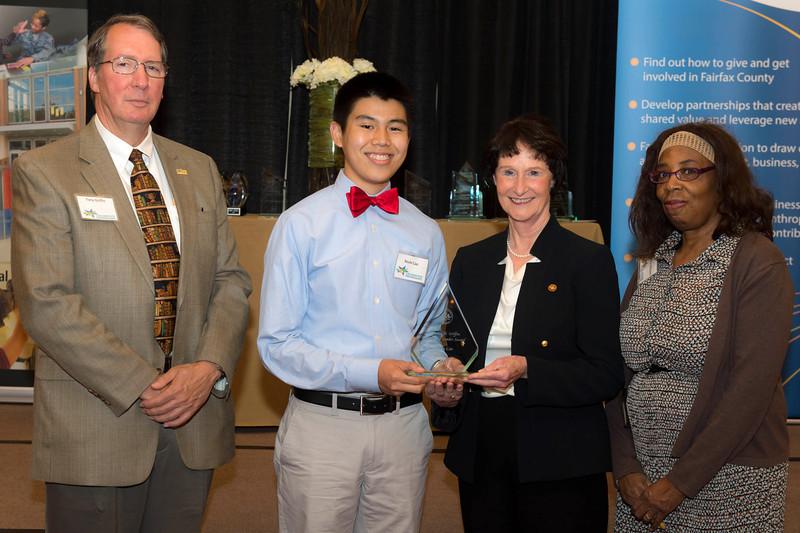 Senior Kevin Cao was presented with the Anthony H. Griffin Partnership Leader Award on May 20.
The Anthony H. Griffin Partnership Leader Award is one of six awards offered by the Fairfax County Office of Public Private Partnerships (OP3). Given to government, corporate, or nonprofit leaders in Fairfax County, the award recognizes individuals who make positive contributions to their communities through establishing partnerships.
In 2012, Cao partnered with public libraries in Fairfax County to offer tutoring services through Growth and Inspiration through Volunteering and Education (GIVE), the nonprofit organization he co-founded in his freshman year.
After recognizing the success of the partnership, Debra King, the Branch Coordinator of the Fairfax County Library system, nominated Cao for the award in the spring of 2013.
Selected from among six nominees, Cao was recognized as a successful, nonprofit entrepreneur who found a way to impact his community through promoting education. OP3 presented him with the award at the Celebrate Partnerships Award Ceremony held at George Mason University.
Cao was both stunned and delighted to receive the award.
"Most, if not all, other nominees were adults," he said. "I did not really expect to win the award at all."
Story continues below advertisement