HUM students venture out to D.C. for annual field trip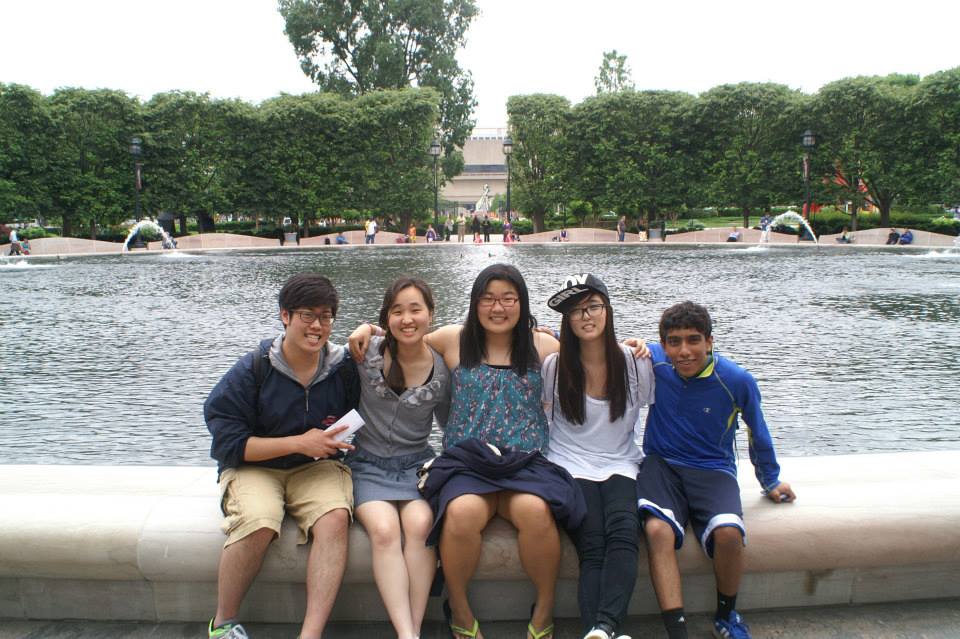 Sophomore and junior classes went on their annual HUM I and II field trips on May 20. Each of the classes' field trips and accompanying assignments were individualized, however.  A majority of the groups went to the museums around the National Mall where their assignments were themed to their curriculum at Jefferson.
"We went about planning the trip by seeing what events were going on and whittling those down to the most relevant for students of American history and literature," Humanities II English teacher Michael Miller said.
Many of the junior classes ended up at the National Museum of American History, where a new exhibit called "Changing America: The Emancipation Proclamation, 1863 and the March on Washington, 1963" commemorates the 150 year anniversary and the 50 year anniversary of those respective events, and the National Portrait Gallery, with a gallery titled "Bound for Freedom's Light: African Americans and the Civil War."
"It was interesting. The exhibit about the March on Washington showed how the African-American community came together. It showed how change can come from the bottom up to, and I thought it was really inspiring," junior Tina Ju said.
Other juniors in AP U.S. History with Scott Campbell went to the Newseum, whereas Va./U.S. history teacher Amanda Hurwitz's classes visited the National Arboretum.
"We didn't get to see as much as many other TJ kids, but it was still really fun to do our assignment on transcendentalism," junior J.C. Panagides said.
A majority of the sophomore classes also visited the museums surrounding the National Mall, where their assignments varied from comparing their notes on exhibits in the Freer Gallery of Art and the Arthur M. Sackler Gallery to art from the National Gallery of Art to exploring the National Museum of African Art.
"Our assignment was to answer questions about some pieces of African art and take photos of these pieces. In class, we will put together a presentation about the art we saw," sophomore Charlene Franke said.
In addition to the historical context around the exhibits and art the students see, they often find parallels between the annual field trip and the books they read in English class. For the sophomores, a typical book is "Things Fall Apart" by Chinua Achebe, whereas one of the requirements for the juniors' English 11 course is Mark Twain's "The Adventures of Huckleberry Finn."
"On the field trip, the students get a chance to step out of the textbook and immerse themselves in something. That's what exhibits like the ones we visit are designed to do," Miller said.