MSA earns first place at Ilmathon competition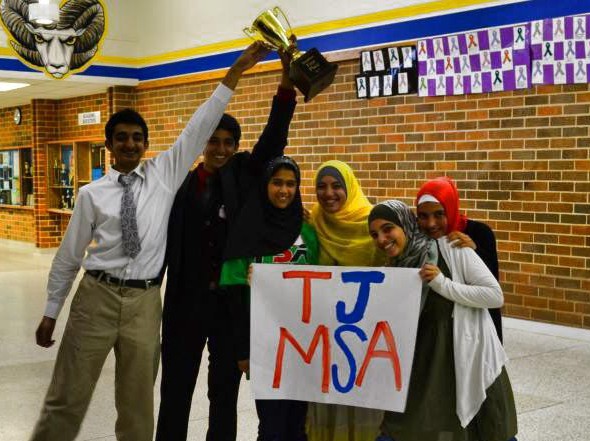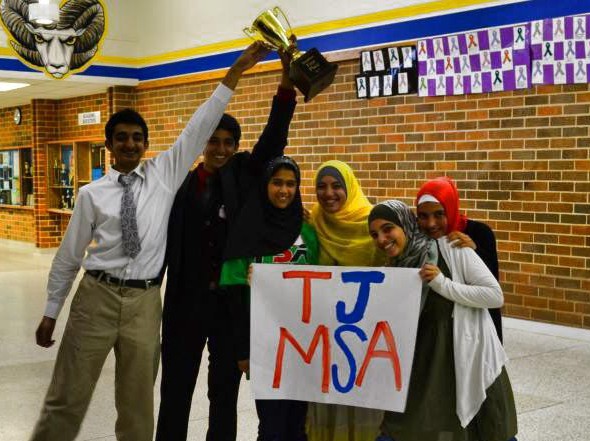 A group of students from the Muslim Student Association (MSA) competed at the fourth annual Ilmathon competition this past weekend at Robinson Secondary School. Ilmathon is an Islamic quiz-bowl-type event hosted by the Virginia High School MSA Council (VHMC).
The participants, including senior Nadia Rentia, juniors Anwar Omeish and Saad Guliwala, and sophomores Nur Simsek, Reem Mohammed and Salman Guliwala, garnered the first place prize after beating Falls Church High School's team at the final round.
Most of the competitors had recently competed at the Muslim Interscholastic Tournament's Scholastic Bowl, a similar competition, where the Jefferson team placed fourth. Many of the topics covered are similar, though Ilmathon delves a little further and includes topics like science as well as the expected Islamic questions.
Though the MSA has participated every year for the past four years, this was the first time they placed in the top three. The team received a group trophy and individual certificates for their accomplishment.
"We were better prepared, and we had a bigger and more diverse team," Omeish said.