Student places in top three in national science essay contest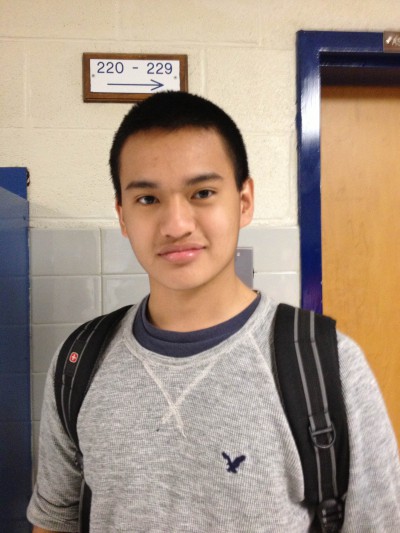 Junior Nikhil Bhattasali was recently announced as a national finalist for the DuPont Challenge.
Sponsored by the industrial giant, DuPont since 1986, The DuPont Challenge is a prestigious science competition. This year, thousands of students researched innovative ideas to solve global challenges under the categories of food, protection, energy and innovation.
Bhattasali's piece was selected from a competitive pool of over 9,000 essays. His project was sponsored by physics teacher Michael Walker. In his paper, titled "Grain by Grain: Raising Output in Rice Farming," Bhattasali explored a promising method of increasing rice crop productivity known as the System of Rice Intensification (SRI).
Bhattasali was inspired to pursue this topic after his mother witnessed the benefits of SRI firsthand on a business trip to Kenya.
"I recognized that over a billion people in the world depend on rice cultivation for their livelihood, and that methods like SRI were making a huge impact on many of their lives," Bhattasali said. "Increasing crop productivity also makes a huge impact on the world, especially as we work to feed a growing global population with limited resources."
This is Bhattasali's second year participating in the DuPont Challenge. He was first introduced to the competition in his sophomore year by his chemistry teacher, Omar Acio.
"I thought it was an amazing learning experience  so I decided to take part in it again this year," Bhattasali said, noting how the competition helped develop his research and science writing skills.
Bhattasali hopes that other students will be encouraged to participate in the DuPont Challenge. He recommends that his peers "pick a topic that fascinates you and write an essay that not only informs readers about your subject but also, in doing so, shares your interest and passion."