Three Japan Bowl teams compete in national tournament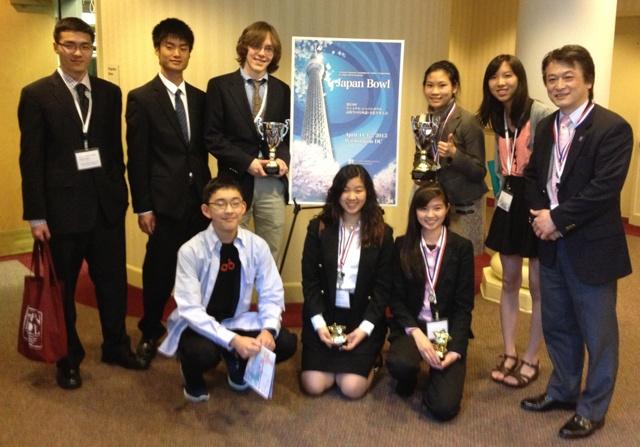 Last weekend, three Japan Bowl teams from Jefferson competed against other teams from all over the nation to test their knowledge on Japanese culture and language.
From April 11-12, the Level 3 team, consisting of juniors Elizabeth Chang, Christine Tsou and Emily Zhou, became the national champion, while the Level 4 team, consisting of seniors Ian Lin, Colton Sears and Justin Lee, won second place by a very close margin. Freshman Zeal An, sophomore Thai Le and junior Allison Ko also competed as part of the Level 2 team.
The Japan Bowl tournament has two preliminary rounds before the actual national competition. The national competition consists of an individual round, a team round and a grammar round where the teams would have to create a sentence using an assigned Japanese idiom, onomatopoeia and other expressions.
"We trained by attending weekly study sessions and writing study guides for topics based on the outline provided by the Japan Bowl sponsor," Le said.
Due to the lack of local and regional competitions for Japanese students in Virginia, the national tournament was the only shot they had to gauge their abilities. The only state with regional tournaments was California, and the Jefferson teams considered them to be their main competition.
"I'm really proud of everyone in all three levels," Lee said. "We all have different strengths and different ways of studying, but when we come together as a team, we do really well. I'm certain that TJ will continue to do well in the years to come."