Students attend spring sports pep rally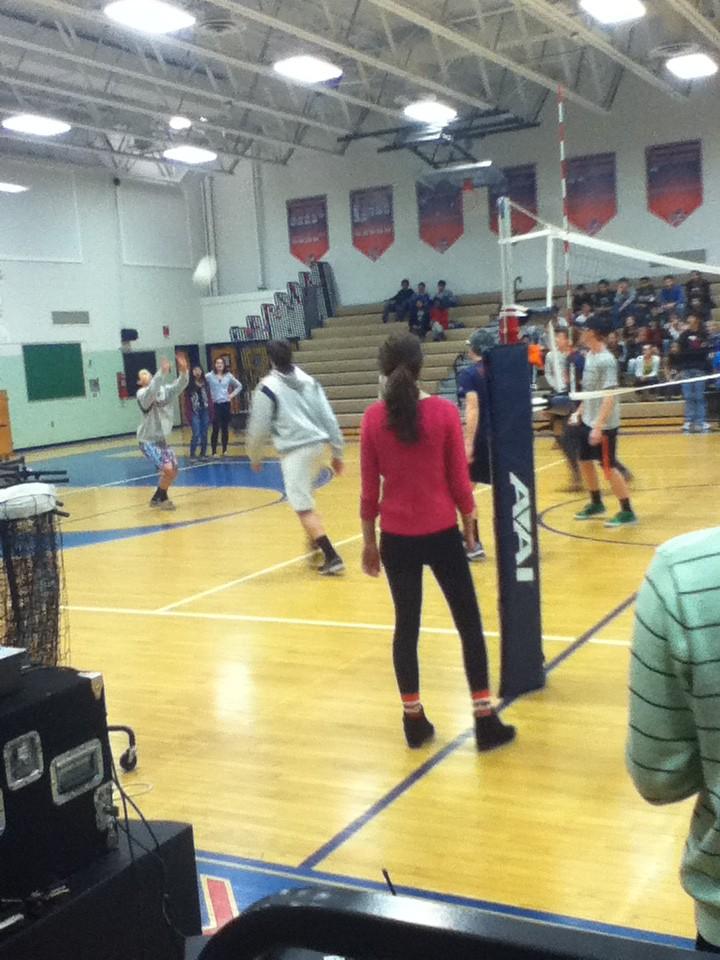 Over 200 students gathered in Gym 1 on March 18 to attend the spring sports pep rally during eighth period.  The pep rally celebrated the accomplishments of the students in winter sports, after which a suspenseful volleyball game was held between the students and faculty.
The rally started with the students in spring sports walking around the main gym as their name and grade was announced to the crowd.  This was followed by a volleyball game, in which the faculty won 14-12.  Another volleyball game followed soon after the first, where the faculty played against the baseball team.  The baseball team triumphed 14-13 against the teachers.
"The pep rally was a lot of fun to watch and be in," freshman Syona Satwah said.