Environmental Impact Club hosts Vegetarian Week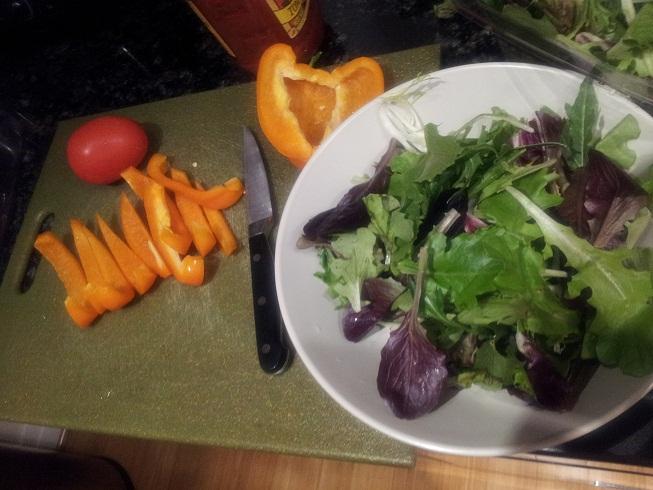 As part of Service Week, March 11-15, the Environmental Impact Club hosted an event in which students and faculty could try out a vegetarian diet for a week. The event, created by juniors Emma Gee and Madie Reinsel, had over 100 student participants, who were encouraged to submit their vegetarian meals for a chance to win cupcakes.
"I baked cupcakes for the teachers who participated as well," Gee said. "Being a vegetarian has a lot of environmental and health benefits that really add up."
The idea came from Reinsel, who sought to come up with an idea in addition to the Power Down Day sponsored by the Environmental Impact Club. Reinsel also contacted the school cafeteria, which served vegetarian food, such as veggie burgers, for a week, and posted tips and recipes on the Facebook event she created.
Several teachers and faculty members participated in the event as well, including Principal Evan Glazer, who created a mini online blog to document his vegetarian week.
"We're hoping that people who have now experienced how easy it is to be vegetarian, people will make a permanent lifestyle choice and stay off meat for good," Gee said.
The link to Principal Glazer's blog can be found here: http://www.tjhsst.edu/~emglazer/serviceweek13.htm.