Frankenstein's monster gets new historical take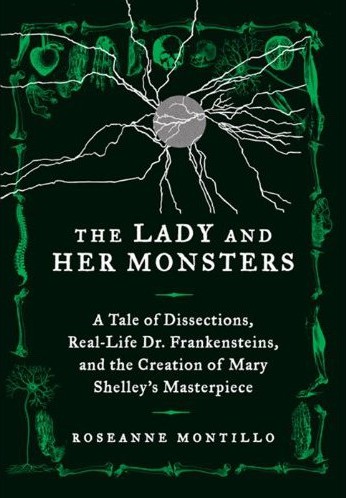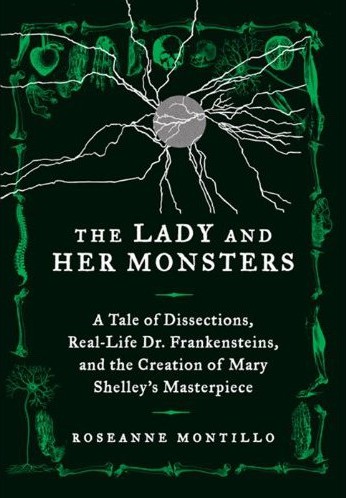 In  "The  Lady  and  Her  Monsters,"Roseanne Montillo forays into 19th century Europe, telling of the many forces, cultural, scientific, and personal, that gave rise to Mary Shelley's "Frankenstein."
Montillo's work weaves between two narratives, one pertaining to Shelley's life and the other pertaining to the scientific developments of the era. The scientific portion emphasizes developments within the fields of galvanization and anatomy.
Montillo commences with an account of Luigi Galvani's famed experiment, in which he skewered dead frogs using metal hooks to a balcony's iron railings.
Galvani,  enthralled,  watched  as  the frogs twitched with every strike of lightening. Although it would later be discovered that the frogs' "movements" were really the movements of the nails that pierced them, Galvani's intrigue would inspire  Giovanni  Aldini,  his  nephew, who, like Victor Frankenstein, attempted to reanimate a corpse.
Perhaps  the  most  valuable  part  of Montillo's narrative is the detail she gives to Shelley's life. Just as her protagonist Victor   Frankenstein   flaunted  society's norms,  so  did  Shelley  (née  Godwin). Much  to  her  father  and  stepmother's dismay, Godwin pursued a romantic relationship with the married poet Percy Bysshe Shelley .
It was during one of her trips, to the German   town   of   Burg   Frankenstein, where Godwin most likely heard of the legendary Johann Conrad Dippel, a fictional inhabitant. Due  to  his  carelessness  and  ignorance, Dippel's lab caught on fire, and he subsequently lost his knowledge of the transmutation of lead. Such a narrative  inveighing  against  the  vices  of hubris  and  carelessness  almost  seems to presage that of "Frankenstein," and makes the  origin  of  Victor's surname obvious.
When forced inside by the weather during a stay at Lord Byron's Villa Diodati, located on the shores of Lake Geneva,  Godwin  soon  became  an  active listener to the back-and-forth between Percy and John Polidori, Byron's personal doctor. Polidori, a recent graduate of  Edinburgh  Medical  School,  would have been well-versed in the subject of anatomy and body snatching as well, the latter a recurring topic in "The Lady and Her Monsters."
The greatest flaws in "The Lady and Her Monsters" lie in Montillo's going off on tangents pertaining to Lord Byron's private life, and Montillo's transitions between her two storylines are occasionally abrupt.
However, the vivid detail Montillo provides   when   describing   developments in the field of anatomy, as well as   her   description  of   "resurrectionists" make this nonfiction book a per-fect   read   for   anyone   enthralled by "Frankenstein"s  scientific   underpinnings or frightening tales in general.
(This article originally appeared in the February 28, 2013 print edition.)