Savage receives perfect score on AP exam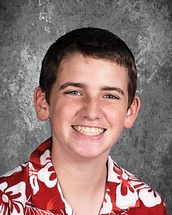 Sophomore Matthew Savage was one of 18 students worldwide to be recognized by the College Board for achieving a perfect score on the AP Computer Science A Exam in 2012.
To prepare for the exam, Savage took practice tests given in class and also practiced online problems on his own. Savage says, however, that there were two other contributors to his preparedness.
"The first was my experience in programming, especially through the monthly USACO contests," Savage said. "The second was the Algorithms and Advanced Data Structures course I took the summer before APCS through CTY."
Savage has received recognition for his achievement from many school officials and even Virginia Senator Richard Saslaw. He hopes to be a part of the Microelectronics research lab during his senior year to combine his passions for both electrical design and programming.