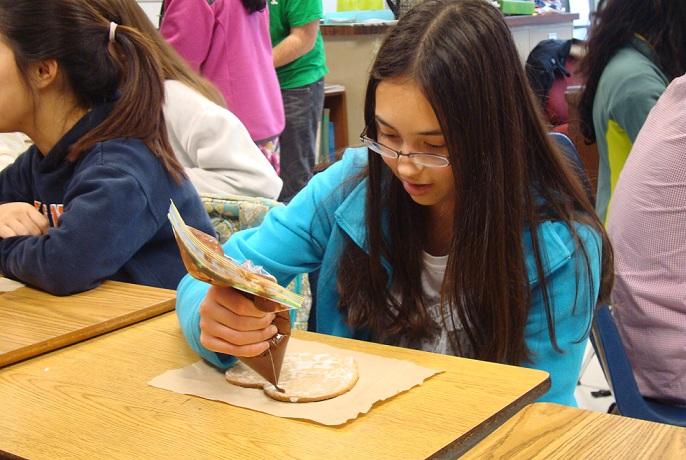 Colorful sprinkles and M&M's scattered wildly around the table as the students hurried to squeeze out the last dollop of icing on their unique versions of "lebkuchen," a traditional German treat.
On Feb. 8, German Honor Society hosted a special Valentine's Day event by introducing students to a popular German dessert, lebkuchen. Made out of nutmeg, cinnamon and allspice, lebkuchen is a popular German treat usually made to send messages and greetings to others using decorations. Although the dessert can be used for any occasion, it is especially popular during Christmas season.
During the celebration, students had the chance to create their own heart-shaped lebkuchen using various sweets and icing. At the end of the celebration, freshman Olivia Zhang's dessert was crowned as the best decorated cookie.
The activities helped both German language students and students of other languages to broaden their knowledge of German culture and customs.
"We like to hold a special event every month that involves German culture or a German holiday. It is very interesting to learn about different traditions, and we want help others be more aware of the culture of Germany," said junior Harleen Bal.
Story continues below advertisement