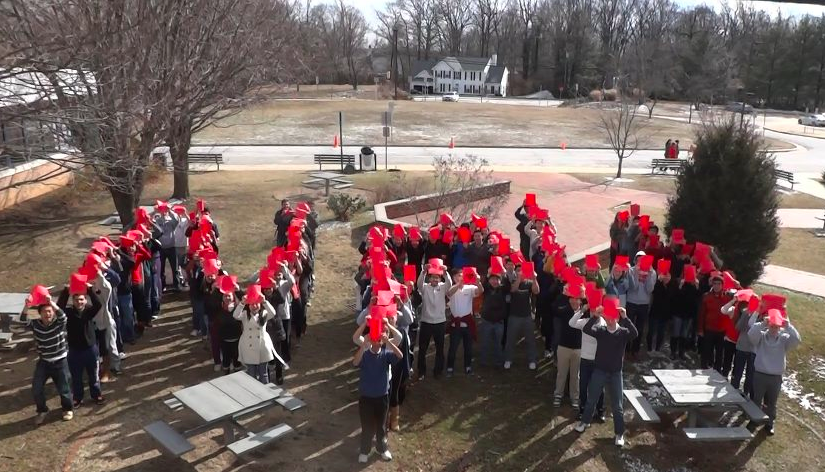 The sound of voices shouting, "NPH! NPH!" echoed throughout the Millennium Courtyard. In an effort to invite Neil Patrick Harris to speak at their graduation, a group of seniors gathered together during lunch on Feb. 1 to play a part in a video that will be sent to him.
The sizable crowd of seniors stood in formation to spell out the letters "NPH." Each student held up a red piece of paper while they were videotaped from an upstairs window.
Senior Divya Bhaskara found out about the event through Facebook.
"I am a huge 'How I Met Your Mother' fan, and any possibility of seeing Neil Patrick Harris in person is exciting," she said.
Although it may seem far-fetched for students to expect to get the attention of a celebrity, the husband of choral director Molly Khatcheressian happens to be good friends with Harris.
Due to such close connections, the seniors are hopeful and motivated to convince Neil Patrick Harris to accept their offer. The only thing left to do was to find a way to prove to Harris they were true fans.
Story continues below advertisement