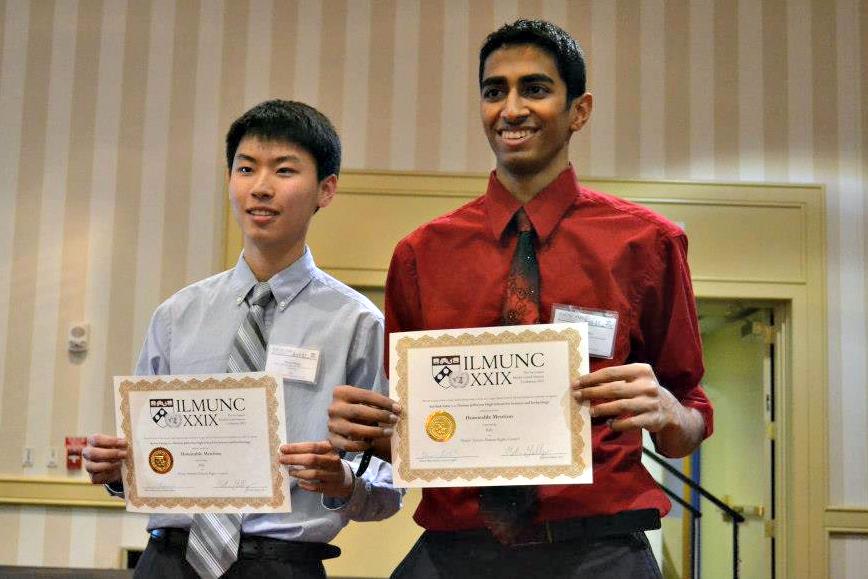 Delegates from all over the country and the world gathered at the Sheraton City Center Hotel in Philadelphia on Jan. 24 for a 4-day conference known as the Ivy League Model United Nations Conference (ILMUNC).
Students formed committees to discuss and solve current world problems. Approximately 3,000 student delegates from all over the world were in attendance.
ILMUNC consists of high school delegates from countries as far away as Venezuela and Lebanon, yet as close as Langley High School. Jefferson's rivalry with Langley in athletic venues extended to the halls at ILMUNC.
"We all know Langley and TJ have a big rivalry," senior Shiva Ambardar said. "Langley was having a good season so we were hoping to bring it all here because this was the final and biggest conference."
Students were also able to gather plenty of life-long experiences from ILMUNC and not just learn about current global issues.
"I think an opportunity to engage in diplomacy is a valuable experience," senior Rohan Krishnan said. "It was great because we were constantly interacting with people that we didn't even know, and we had to come to a consensus on an issue in a very short period of time."
Beyond the rivalry and problem solving, however, students also found camaraderie and a chance to interact and socialize with people they've never met.
"I had a really great time there," Krishnan said. "The food was great, the people were awesome, and I didn't want to leave."
Story continues below advertisement