Students do callback readings for Macbatman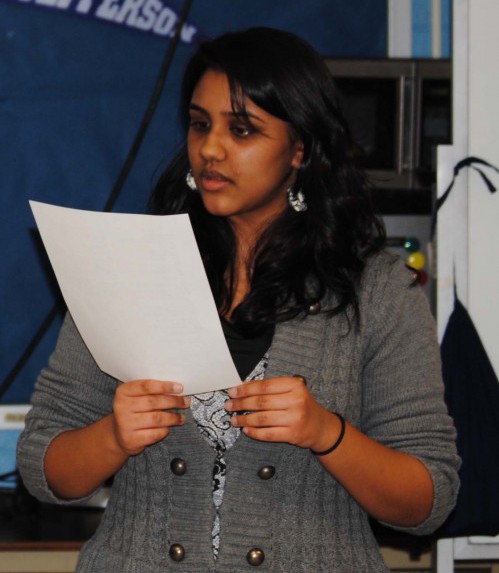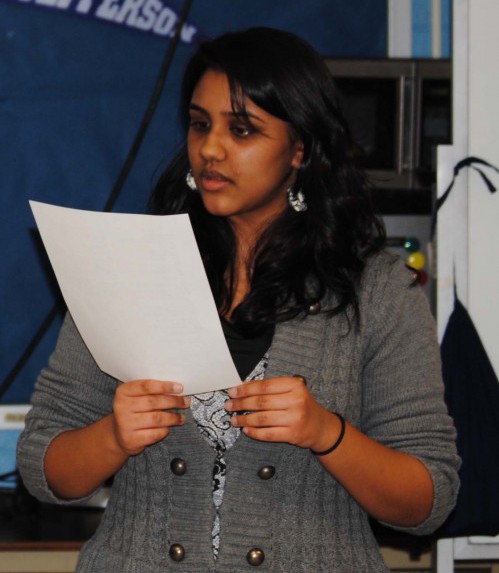 Student directors, juniors Adam Friedman and Liesl Jaeger watched intently as different combinations of potential performers did callbacks for roles in "Macbatman" on Jan. 18 during lunch and eighth period.
Auditions were primarily held on Jan. 16, and students were asked to prepare and memorize a minute-long Shakespearean monologue. Further auditions were held during lunch before callbacks on Friday.
While Shakespeare's "Macbeth" and DC Comic's "Batman" may seem like an odd combination, Freidman, Jaeger and assistant director sophomore Gavin Moore are confident that the play will turn out well. They were inspired by drama director Matthew Lucas, who likes both Shakespeare and superhero movies, but felt that the two would never merge. Freidman, Jaeger and Moore decided that Batman would be a perfect new dimension for the play because of the internal struggle of the characters.
"Both of them are kind of anti-heroes. They're both struggling with the light and dark inside of them. But at the end, Macbeth goes crazy so he can't be Batman anymore," Friedman said.
The directors had very specific qualities in mind for the actors who were called back. Most of the characters had specific aspects that came through in the performance. Lady Macduff's concern for her child, the regal presence of Duncan and the chemistry between Macbeth and Lady Macbeth were important aspects that the actors attempted to portray during callbacks.
Stage presence is important for any actors, but the tough language of Shakespeare requires actors to have a deeper understanding of the lines.
"Even just the potential to understand Shakespeare is important," Jaeger said.
The performance will be held on May 3-4. The Shakespeare Troupe is also planning on performing a scene from the play at the Folger Shakespeare Festival in March.