'Nosh with Neuro' showcases neuroscience topics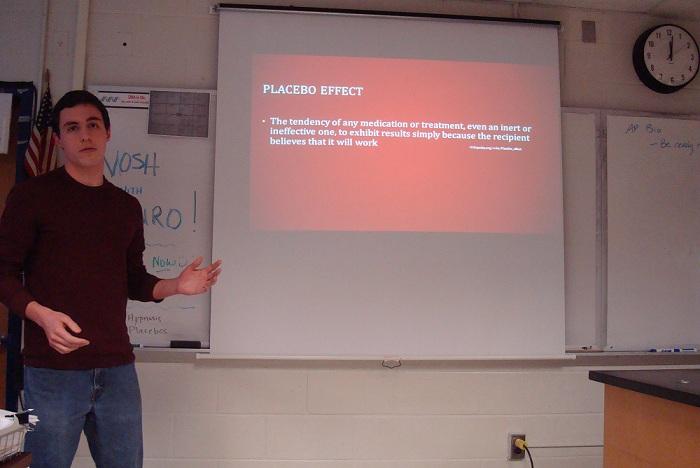 "Nosh with Neuro,"a monthly program organized by Laura Locklear's Neurobiology class allows students  currently taking the course to share their knowledge and fascination with the subject with other students.
Holding its first session in November, the program showcased session three on Jan. 15 with presentations from juniors Nihita Manem, Harshita Nangunruri, Kyle Alexander and Seong Jung.
Alexander and Jung opened the session by explaining the relationship between placebos and pain. During their presentation, they explained various neurobiology topics such as the placebo effect and allowed students to engage in an experiment using rubber bands.
Manem and Nangunruri continued the program with a presentation on the article, "Hypnotic Suggestion Reduces Conflict in the Human Brain" by Amir Raz, Jin Fan and Michael I. Posner, scientists whose work was originally published in the journal of  the National Academy of Sciences in 2005. They introduced the topic of hypnosis and its positive impact on making better decisions.
Nangunruri also shared that reading and discussing articles are common activities in her Neurobiology class.
"Having discussions about the articles that we read is the most interesting aspect of Neurobiology," Nangunruri said.