Freshman English classes start annual novel rotation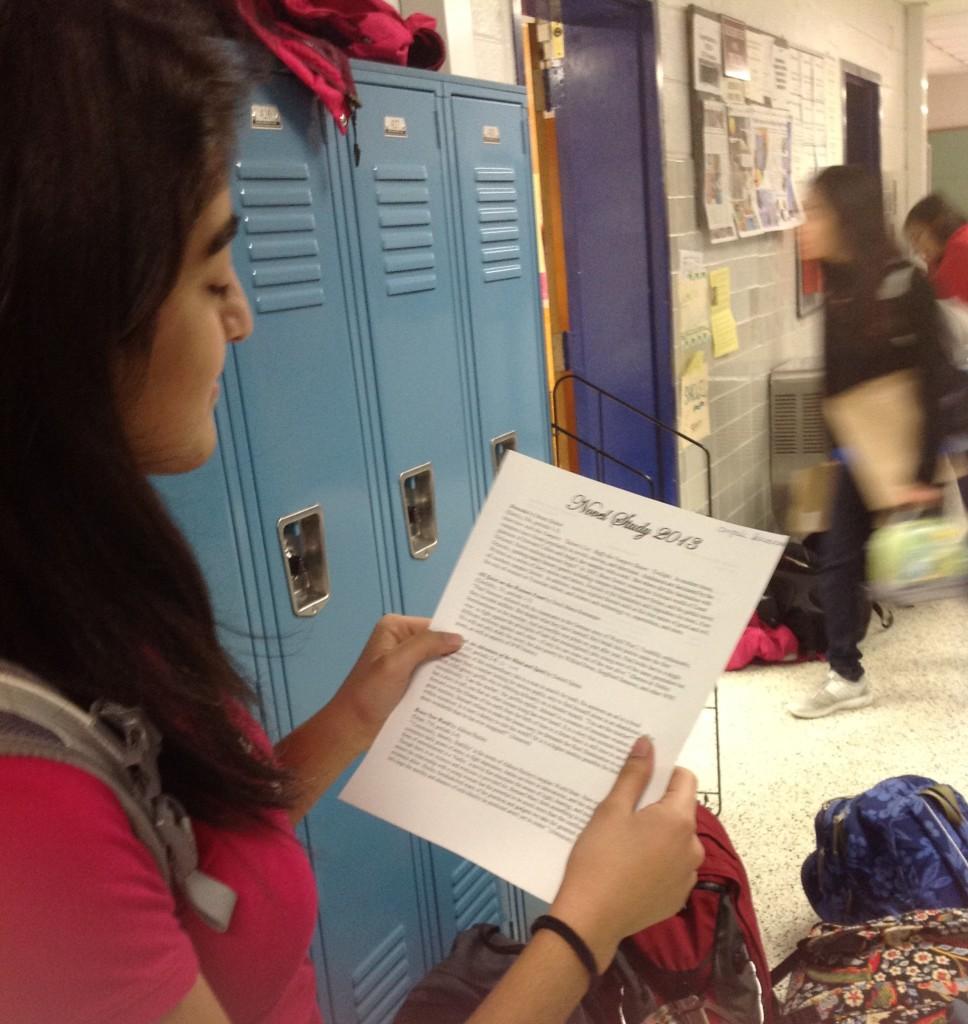 The book choices this year, each taught by a different English teacher and different depending on red and blue day classes, were chosen from a realm of different genres. This way, students could choose the book that most interests them and meet with students of the same taste, rather than be limited to a certain text.
This year, English teacher Suzette Henry chose "Ishmael: An Adventure of the Mind and Spirit," a philosophical novel by Daniel Quinn. She hopes students will look beyond the text to find meaning, as well as think deeply about the ideas presented in the book.
"This book surprised me when I read it, and I think many of the students will also be surprised. I think it challenges our own assumptions as to what we believe is true." She said.
"Dracula," by Bram Stoker, is a gothic novel, a perennial favorite of English teacher Erinn Harris.
"I want students to be able to identify with vampire pop-culture, while knowing that vampires were not originally sparkly," she said. "I also want students to realize that Victorian literature isn't always boring."
"I've heard of 'Dracula,' but I want to know his real story," said freshman Prerana Katiyar. "I want to know where it all originated."
"All Quiet on the Western Front," by Erich Maria Remarque, represents the German perspective of World War I and is another choice for novel study this year.
"I want to include some history in English, especially since freshmen do not take a world history course," said English teacher Stephanie Glotfelty, who took a WWI literature class in college. "I want students to see that everything can be connected in ways people don't necessarily realize if they just sit down and read the book on their own."
Another novel choice, "Brave New World," by Aldous Huxley, is a science-fiction satire led by English teacher Emily Orser.
"Students seem to love this book," she said. "It has philosophical ideas, as well as historical connections. The book always gives great discussions about ideas, science, and tech."
Other title choices for freshmen with English classes on red days include "The Elegance of the Hedgehog," by Muriel Barbery, "The Curious Incident of the Dog in the Nighttime," by Mark Haddon, and "The Kite Runner," by Khaled Hosseini.