'The Hobbit' proves worthy as 'Lord of the Rings' prequel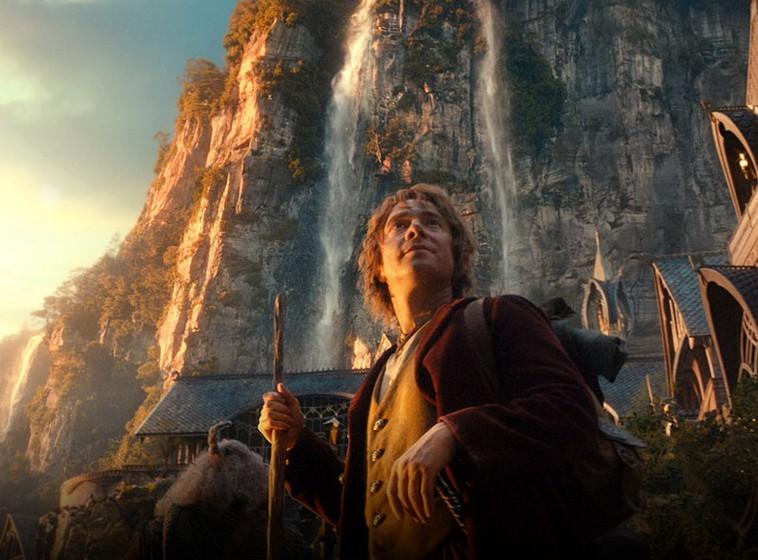 "The Hobbit: An Unexpected Journey" is the first of three movies portraying J. R. R. Tolkien's "The Hobbit." It tells the tale of Bilbo, a respectable Hobbit influenced by his adventurous Took heritage.
The movie was expanded beyond the material in the book to include the scene of Smaug taking Erebor and some amusing scenes with Radagast the Brown, a minor character in "The Lord of the Rings" novels. Most of the additions served to cement the movie as a prequel to "The Lord of the Rings" by alluding to Gandalf the Grey's larger goals beyond Smaug and the future perils to face the good races of Middle Earth.
Director Peter Jackson chose to film at 48 frames per second, instead of the usual 24, adding clarity to the battle scenes and complimenting the exquisite beauty of the set.
Though some critics have claimed that the filming style made the scenes look "hyper real" and highlighted computer-generated interface (CGI) parts, the increased clarity simply added to the fantasy landscape.
Martin Freeman, famous for his role as Watson in the British TV show "Sherlock," made an excellent Bilbo. The best scene of the movie was undoubtedly his interplay with Gollum, played by Andy Serkis.
The film added more muscles to the rendition of Gollum than in the previous Middle Earth movies, lending even more realism to his expressions.
Another positive was the increased use of music. The Dwarves' rendition of "The Misty Mountains" in particular was remarkably haunting, providing a serious contrast to their more lighthearted, earlier song.
Some negatives include the lack of a time scale and some indulgences into the grotesque by Jackson. I found my eyes continually drawn to the fat sack (there is really no better way to describe it) on the Goblin King for the entirety of his screen time.
Critics have also panned the movie for its slow plot movement in the beginning, though I found that the early scenes perfectly reflect the more lighthearted tones of the book and provide a nice contrast for the darker scenes to come.
Despite adverse criticism from critics, "The Hobbit: An Unexpected Journey" broke the record for its opening weekend gross in December in North America, with $84.8 million in earnings.
Clocking in at 2 hours, 46 minutes, the movie can sometimes seem like a slough, but that drawback is well overridden by the many viewing choices available: 3D, IMAX 3D, HFR 3D, and an IMAX 3D Experience in HFR.
Overall, all fans and non-fans of the Tolkien fantasy will find their viewing well worth the ticket price.
(This article originally appeared in the December 21, 2012 print edition.)