French poetry recitation aids language acquisition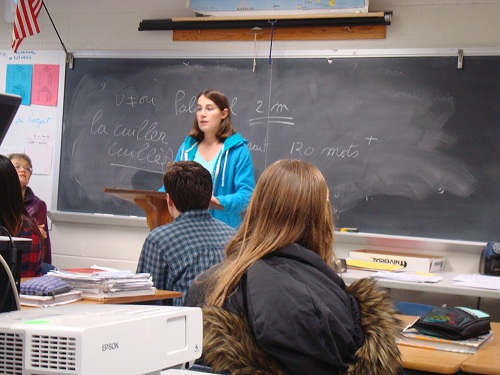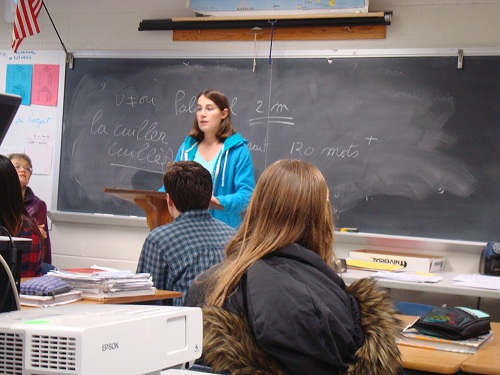 In the midst of confusing accents, grammatical rules and conjugations, learning a foreign language can easily become an arduous task. However, students in Geneviève Delfosse's French 2 class experience a unique and different approach by reciting poems.
Students enrolled in French 2 recited the poem, "Déjeuner Du Matin", by Jacques Prévert on Dec. 12. Reciting French poems has become a frequent activity for students in Delfosse's class. In October, they were assigned to recite either one of the two poems, "Le Ciel Est Par-dessus Le Toit" and "Il Pleure Dans Mon Coeur," both by Paul Verlaine.
Although the process of learning the poems can be challenging to some, freshman Lavanya Shukla recognizes the positive aspects of the activity.
"Reciting poetry helps my pronunciation," Shukla said.
Aside from poetry recitations, students also engage in various activities intended to strengthen their oral skills, such as singing songs in French. At the beginning of the year, students sang the light-hearted French song, "Elle Me Dit" by Mika.
"I think that reciting poetry in French will be a good preparation for me when I have to read books in French," Shukla said.