ProjectYCRO: aim to impact
As high-schoolers, the Youth COVID-19 Relief Organization aims to help the current situation in whatever ways they can.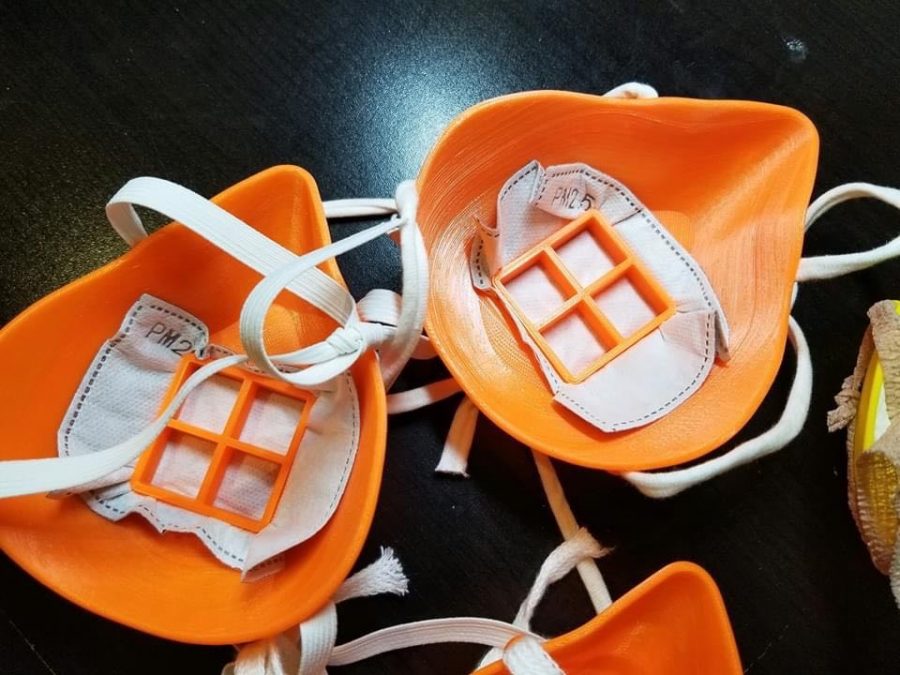 Starting out as a simple idea, an after thought of watching the news, the Youth COVID-19 Relief Organization (ProjectYCRO) has grown into a constantly expanding team working to make a difference. 
"It was 10 p.m., I was watching CNN, and the last thing I heard before I went upstairs was that the shortage was so bad that people were starting to 3D print masks," junior Reevu Adakroy said.
Inspired by this moment, Adakroy decided to put his ideas into action. From this arose ProjectYCRO. 
"The main thing that it was based on at the very beginning was 3D printing, but that slowly lost its focus because I realized that's not something we have a comparative advantage in versus talking to people and using the number of people we have to get as much of the contact out of the way as possible," Adakroy said.
In addition to easing the communication through connecting people manufacturing masks to organizations who need masks, the team is also manufacturing masks using designs found online and getting them approved in order to release the designs as approved by verifiable sources. This will allow manufacturers more capable of producing a sufficient number of masks to use these designs. 
Continuously expanding, the group currently consists of 53 people, divided into the subteams Web Development, 2D Printing, 3D Printing, Cleaning Supplies, Outreach, Publicity, Research, Sewing, and Sterilization.
Adakroy emphasizes the dedication of the team to help people in need.
 "I made a post about 3D printing in general… one of the things that amazed me is that the way I wrote the post made it seem like I was asking for people who had 3D printers… the people who reached out… they were interested enough to say things like 'I don't have a 3D printer, but how can I help?'" Adakroy said.
As a group, ProjectYCRO has so far found seven COVID testing centers in need of donations, been integrated into two medical and manufacturing networks, prototyped face shields approved to use by NIH, and contacted over six counties to donate supplies to hospitals. 
While focusing on D.C., Maryland, and Virginia, ProjectYCRO plans on expanding their organization through more projects.
"Once anyone has a project they would like to work on, we have created a standard procedure to tackle the task… we currently have eight projects that are underway at the same time and are constantly adapting new ideas," Adakroy said. "While we ourselves may not be able to physically reach out far beyond these three states, we would love to support the growth of organizations similar to ours."
ProjectYCRO exemplifies how what seems like a small idea at the time can turn into something real; how a group of high-schoolers can contribute in a greater way than thought possible.
"Don't give up because you are scared, especially right now. We're high-school kids," Adakroy said, "If we fail, we're high-school kids; it doesn't mean anything. The worst case scenario is that we have no impact at all, and that's the best worst case scenario you could possibly ever have".