Students learn flamenco dance from professionals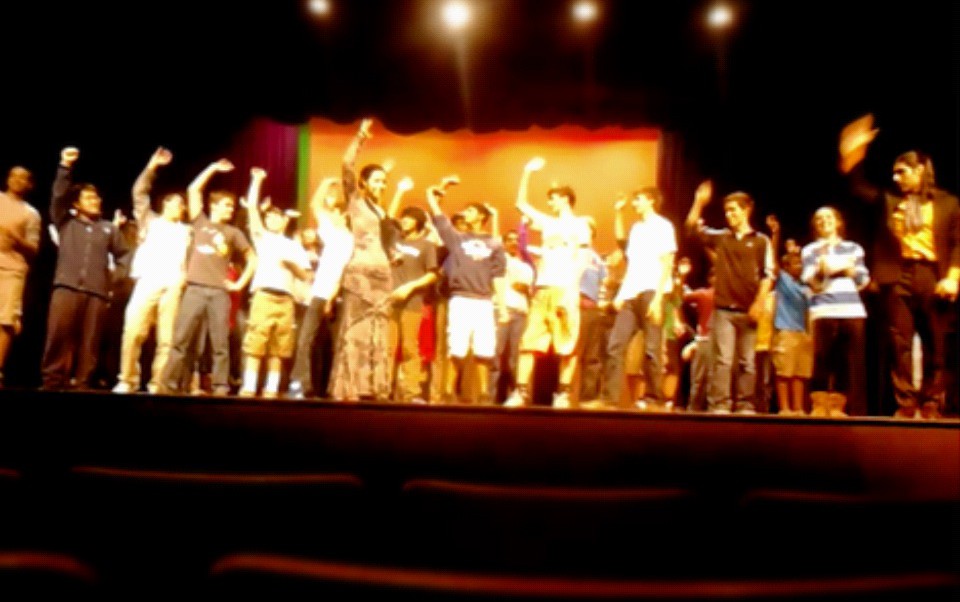 The dance company Furia Flamenca came to Jefferson to demonstrate their knowledge of flamenco dance during eighth period on Nov. 2. Flamenco dance consists of Southern Spain-
The performers were Daniel Paredez, Estela Velez and Torcuato Zamora. The three, combining their unique talents, garnered huge applause from the fascinated audience members. The group also encouraged an interactive part of the show, where many students joined in and learned a little bit about the unique style of the flamenco dance.
"Flamenco has lots of culture, and we create our music with our bodies," lead dancer Estela Velez said. "I was inspired to become a flamenco dancer because of my Puerto Rican heritage. I also wanted to try something new, and I stuck with it."
The event was hosted by Spanish teacher Margaret Gendive, who was introduced to flamenco while studying in Spain and took lessons from Paredez.