Language students compete in volleyball tournament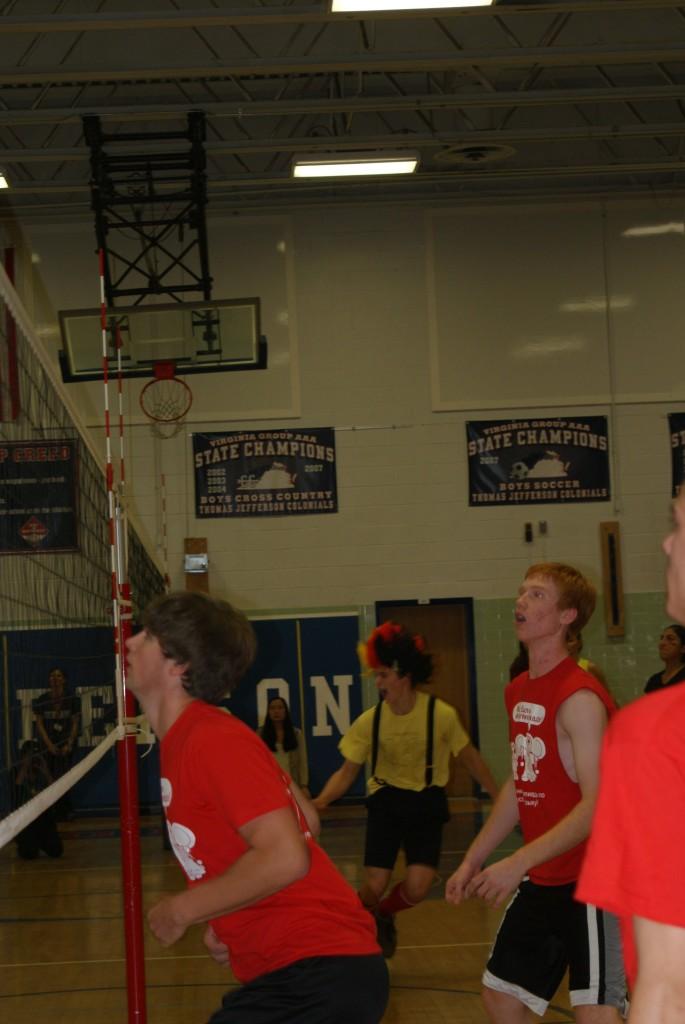 Senior Sebastian Lerner was just one of the many students who were head-to-head in the World Languages Volleyball Tournament during eighth period on Oct. 24. Representatives from Latin, German, Russian, Chinese, and Spanish classes were present both blocks to play in the games and cheer on their fellow classmates.
Against tough completion, the Spanish students prevailed and won 19-17 against the Russian students in the finals. The German students came in last because they lost all of their games.
"I was extremely impressed with our team's teamwork and our immense will to win," said Lerner, captain of the Spanish team. "Almost everybody wrote us off for the finals against the much bigger Russian team, but this instigated even more of a fight to win."
The winner did not matter ultimately because this tournament was just a fun way for students to learn while competing. Spectators in the stands were taught cheers in different languages and created posters to support their respective languages and countries. Even the players showed spirit by dressing in their country's colors.
"We wanted the world languages to have something fun for all the students to enjoy," Spanish teacher Alexandra Pou said.