Seniors continue their dominance during Twinning Tuesday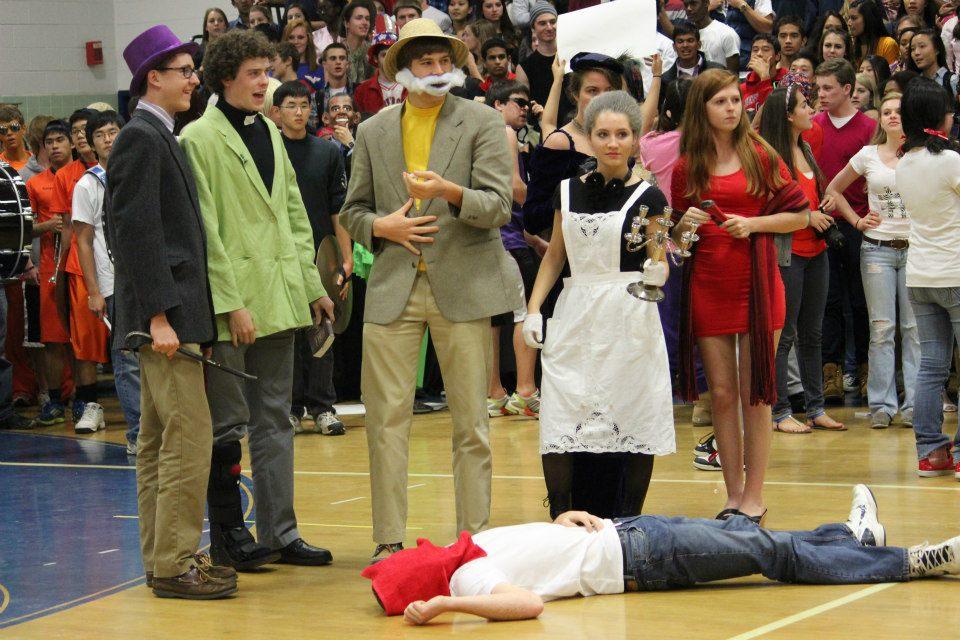 In a packed Gym 1 on Oct. 16, the senior class once again dominated at the Homecoming pep rally after winning the best group award and the most spirited award for the second day in a row.
The theme for the day, Twinning Tuesday, lent itself to many different variations. Costumes ranged from groups of salt and pepper to cowboys and even characters from the movie "3 Idiots," which was shown in school for One Question discussions.
The pep rally began with a roll call of the different classes after which each of the classes was told to present their best group outfits. The teachers, acting as judges, then had a couple of minutes to pick their favorites. The votes were tallied by SGA vice president William Lucht and were announced by SGA members, senior Saloni Chaswal and sophomore Jenny Kim.
"It was a well deserved victory," senior Yash Maniar said. "That was one of the most creative and well executed group outfits I've seen in a long time."
The winning group featured characters and weapons from the mystery board game, "Clue." The group included seniors Marilyn Arwood, Andrew Draganov, Emily Kelly, Ian McConnell, Nate McLean, Malaika Murphy, and Tom Zanger.
The seniors also won the most spirited award, thanks to their various class cheers. There are two more days left for the classes to garner points for their outfits and their class spirit.
"I had a feeling we would win from the beginning, not just because we were seniors, but we had the most spirit by far," Maniar said. "I expect nothing less than a complete sweep of every category by the seniors on Thursday and Friday."