Students vote for King and Queen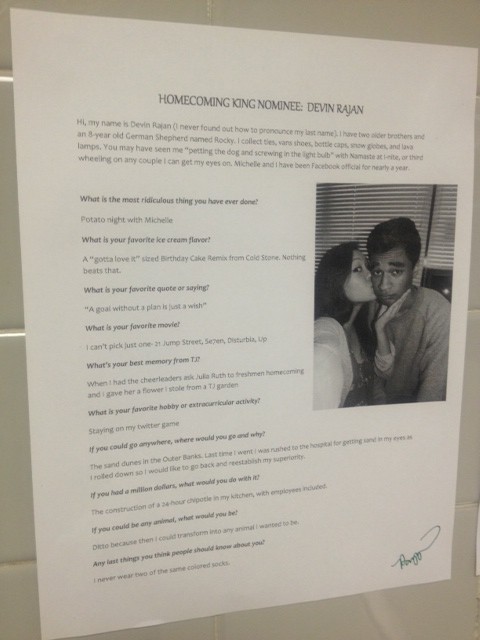 With Homecoming spirit filling the halls of Jefferson this week comes the question of who will be crowned this year's Homecoming king and queen?
This year's Homecoming Court couple nominees are seniors Morgan Cheatham and Marcus Prater, Michelle Wang and Devin Rajan and Amanda Nelson and Robby Vasta.
Each couple has a unique characteristic that makes them stand out to the student population. Students must choose between Cheatham and Prater's trendy style, Wang and Rajan's inseparable friendship, and Nelson and Vasta's long-lasting relationship. An Intranet poll will be up until lunch on Friday for students to vote.
"Michelle and I have an unconditional friendship that dates back to freshman year. It's not about looks or popularity. It's about the connection between the candidates, but we do have pretty good looks, too, I must say," Rajan said.
The king and queen will be announced during the pep rally on Friday.