Seniors streak to celebrate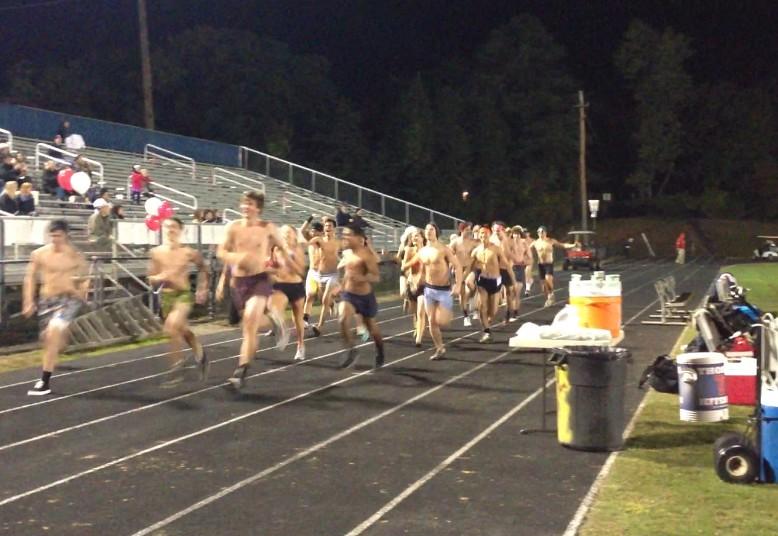 The football players lined up on the track, sweat dripping down their faces from practicing before the game. Their parents stood at their sides, joining their sons for the team's much-anticipated Senior Night.
Friday also marked Senior Night for cheerleaders and the Jefferson Marching Colonials. Each senior walked down the track as his or her accomplishments from the last four years were announced. At the end of the walk, they shook hands with Principal Evan Glazer and were given red flowers.
At the end of third quarter, a number of the seniors from the bleachers also took to the track – not for senior night, but for senior streak. Despite the cold weather, senior boys ran across with only boxers or spandex and girls with sports bras and shorts.
Senior Andy Jiang, who plays the contra in the band, also took part in the streak.
"During senior night all the seniors dress in something different from the regular uniform," he said.
Jiang and a two other seniors had gone shirtless in honor of this tradition. "I'm already in boxers, so I might as well join in on the streak," Jiang said.