Mural Club plans enhancements despite renovation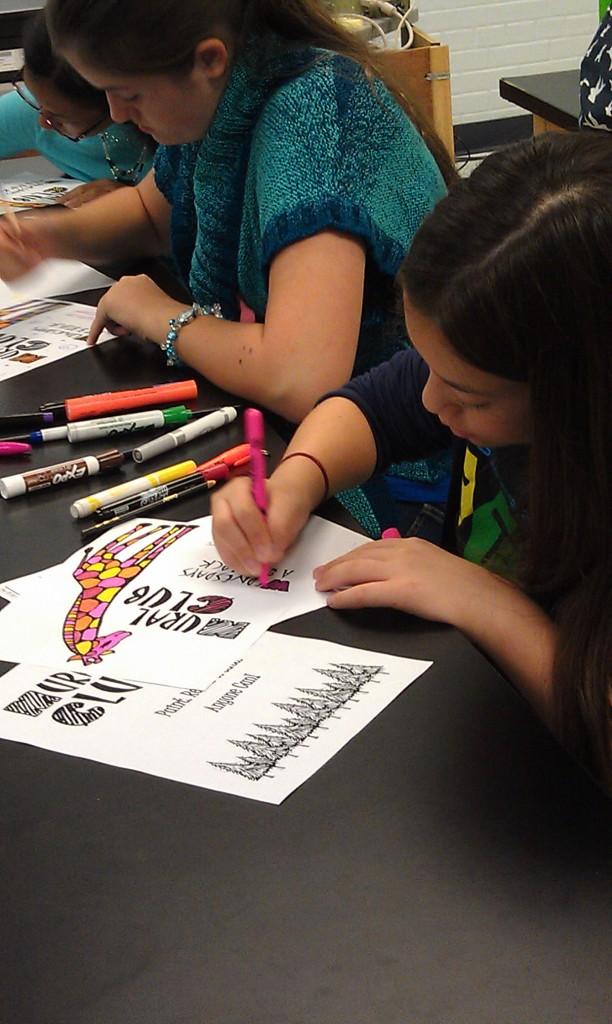 Mural Club members designed flyers to post around the school and recruit more members who can help with the projects planned for this year on Oct. 3.
As signs of renovations begin to emerge, Mural Club members still plan to paint around the school without being affected by the changes to the building.
"Wherever Mr. Jarvis's classroom is, that's where we will be," head of public relations senior Rashi Sahai said. "We're hoping the renovation won't hinder or delay too many of our projects."
Projects for this school year include a mural inside Spanish teacher Alexandra Pou's classroom to depict Hispanic and the Dominican Republic culture and a mural outside of eighth period coordinator Allison Agee's office to show off the eight period clubs offered. The club is also planning on painting the outside of the greenhouse in the courtyard.
"I'm excited about the new projects," Sahai said. "I'm hoping they work out, and we finish them in a timely fashion."